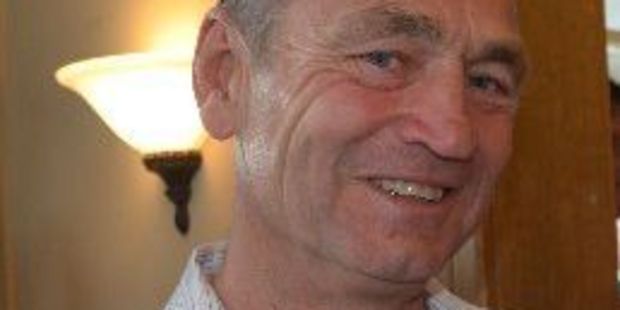 Peter McDonald has been appointed a Member of the New Zealand Order of Merit in the New Year 2014 New Zealand Royal Honours list published today.
Saying he is "humbled and honoured" to have been nominated, Peter adds that he
received the letter informing him that he had been nominated for "services to the community and to real estate" on his 61st birthday.
Peter says it took him a few days to decide if he should accept the honour, not for any political reason, but simply because "so many people do so many good things, I felt I was no different". Min, his wife of 38 years, had a different opinion however. "She said, that in all the time we have been married, she has never known me not to be on some committee or involved in some community efforts in some way."
Peter is modest about the reasons for his selection, however the citation lists his many achievements and the depth of his involvement in a huge number of community groups as well as services to real estate. From serving four years as a New Zealand Herefords councillor, to being chairperson of the board for Hospice Taranaki, from being involved in "major fundraising efforts" for Francis Douglas Memorial College to serving thirty years on the Taranaki Real Estate Institute Regional Executive, Peter has given his time, efforts and experience to many causes in addition to his daily work as executive director of McDonald Real Estate.
"My philosophy is that next to your family, community is the most important thing you've got. If you don't look after it, you deserve to lose it" says Peter, adding that he thinks Stratford is a place that "encourages you to get involved".
There is no doubt that Peter is passionate about the community that he lives and works in, "it's a great wee town, it's not about the stuff, but the people who live in it" he says, adding that seeing others in the town put their efforts into various projects serves as an inspiration to get involved.
Peter names his colleague, Brian Jeffares, as being an example of this.
"Mine is actually the second Order of Merit in the office, Brian received one a few years ago, he has certainly been a kind of mentor, seeing what he puts in to the community." Throughout his life, says Peter, "I have been fortunate to have had outstanding mentors from my very earliest memories". From his early days working as a stock clerk, where he worked with Denny Ryan, Kevin Gray and Roy Lithgow "they taught me strong ethics' through to working in real estate with role models such as David Jennings and Tom Molesworth, Peter says that he has learnt "not just work skills and ethics, but the importance of community to your life". The best mentor however, adds Peter, has been his father, Tom. "He always told me, 'there's plenty of room at the top' and encouraged me to look to the top of anything I became involved in. Commenting that other mentors have included his two older brothers and his brother in law as he was growing up, there is no doubt that family is important to Peter. "You rely a lot on those who stay behind" he says, adding that it is thanks to the constant support of his wife, children and colleagues that he has been able to give of his time so greatly. "Family, church and community, these three things provide me with balance in life" he adds.
Peter was able to tell his close family about his appointment over the Christmas holiday period, in a moment he describes as being "very special".
Reflecting on his involvement in so many organisations and groups, Peter comments that "I seem to get involved when there is a need or an opportunity for change". His time as President of the National Council of the Real Estate Institute of New Zealand certainly fits this description; he served at a time when the institute was going through the biggest change in its history with new legislation being implemented. Peter is a life member of the Real Estate Institute of New Zealand as well as a life member of Hospice Taranaki.
In his time with this organisation, an involvement that Peter describes as being "hugely rewarding", he has seen it grow from its start as "just a small rented building at the back of the mental health department" to what is now a multi-million dollar organisation. Peter's skills and commitment to community projects have seen him invited this year to join the Taranaki Rescue Helicopter Trust as a trustee. He is also chairman of Age Care Central, and runs a Personal Support Trust to assist people with financial hardships.
"Everyone can get involved in their community if they want to" says Peter, who was recognised earlier this year for his community involvement when he was named a recipient of a Stratford District Council Citizens Award. "It's been a big year I suppose" he says modestly, and is quick to add "while I get the accolades, it is thanks to the support from those who stay behind that I can do what I do".