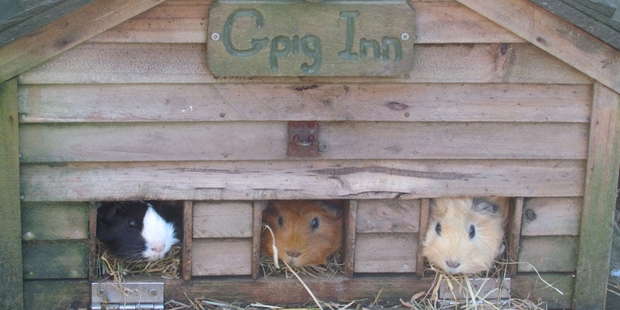 Rural New Zealand is opening up in a variety of ways.
In Taranaki, it seems, a sizeable number of tourists are keen to stay and play in our rural scenery finding it to be a unique experience.
Many Taranaki farmers live and work in glorious surroundings, often with spectacular scenic backdrops and views of the mountain. Although they might not share the enthusiasm, their daily chores take on a whole new life in the eyes of tourists, who are often 'blown away' by the experience.
While adventure sports like hunting, shooting, fishing and mountain climbing can attract people into the region, the humble farmstay is catching on. To be part of daily life on a farm is more than enough for some tourists.
Paul Stancliffe-White, general manager of visitor industry at Venture Taranaki, says that although in depth statistics on rural tourism are hard to come by, it is on the rise and becoming a important part of rural diversity.
"Rural tourism is a growing industry in Taranaki, there are farm stays springing up all round the mountain and along the Forgotten World Highway."
One particularly unique experience is the farmstay at Stoney Oaks, Inglewood. Gail Simons, owner/operator of Stoney Oaks explains their decision to make the addition of the farm stay to the wild-life park, "we saw a hole in the market for something this unique and we saw that tourists from bigger cities craved a taste of rural life."
Stoney Oaks covers what Gail describes as an all round experience from the accommodation in a refurbished barn, to feeding the animals in the wildlife park and trips over the farm on the motorbikes, "we try to create an experience that is enjoyed by the whole family."
Gail says that while growing up in Taranaki you either were on a farm or you had family and or friends on a farm, that expose to a real farm experience is something we can take for granted. "One of our most memorable guests was a doctor from Auckland, she was absolutely buzzing out on the farm. When it came to her leaving she was terribly distraught having become so attached to the animals and the freedom of the farm."
It seems that ordinary things that we experience everyday can have the potential to be extraordinary for visitors.
Paul adds, "we have a lot of opportunities in Taranaki, there is a lot to offer", and says that anyone with ideas or suggestions for rural tourism are welcome to contact Venture Taranaki.