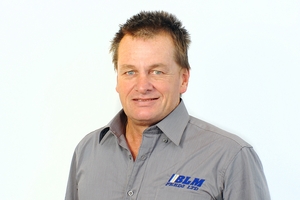 1. What would you do to encourage business growth and confidence in the district?
Neil Volzke says: Stratford's strategic central locality within the region and as a link to Eastern Taranaki, is a key point of difference. We need to highlight this to businesses that look to service the whole region and encourage our own businesses to take advantage of this. I'd also like to see a zoning review, leading to development area's being available for new business, especially light industrial, processing and manufacturing.
By providing opportunity for development with comparatively cheap land and low rentals, prospective businesses and employers could establish and grow. If we work collaboratively with Venture Taranaki and our business community, there's increased scope for council to facilitate a broad, multi faceted approach to the business friendly environment we need. This happens now, but could be ramped up to make more impact. Attracting more residents will also help stimulate growth and confidence. Having good quality, affordable housing is essential for this to happen.
Tony Milham says: Stratford district stands in a service industry district for the surrounding farming community and related industries. We stand in the middle of a Region that brings in a wide variety of tourists seeking outdoor activities and resources that are the envy of other districts. Let's develop our unique area so that those seeking the 'Taranaki experience' have a reason to stop and experience the Stratford district. There is a major opportunity over the coming years to move with technology, target active tourists and travellers. Stratford lies perfectly between one of Taranaki biggest employers and the region's city, an ideal district to raise families, Young families with a lifetime of salaries and wages they are a must for the on-going future survival of our district these people and families bring the opportunity to build and secure business confidence, keep the roles of schools, sports clubs and social clubs healthy.
2. Do you support a bus service running between Hawera and New Plymouth?
Tony says: Depending on the form and service supplied. If the sole purpose of the bus service is to supply transport to health and education services that cannot be supplied here in Stratford then yes. If however the purpose of the bus service offers retail opportunities out of our district then we need to look at other opportunities of promotion within our district. If the funding is provided it should reflect the size of our district in comparison to other districts that are supplying funding our contribution should be the same per head of population as others supplying funding .
Neil says: A BERL economic report stated "if the towns in southern and central Taranaki are to survive, a public transport link with the north of the region is critical." The official term "transport disadvantaged" refers to the elderly, those needing access to tertiary education and health services.
This bus service is targeted at these groupings. Some workers and the general public will also benefit. I also note the bus will carry passengers in both directions.
WITT currently has 361 students enrolled from Stratford, Eltham and Hawera.
If we can assist these people and others to remain living in their home towns while studying at WITT, that will be a very positive outcome for all.
The bus includes Base Hospital on its route and the four times a day service will be much more practical and convenient than the existing limited service. It will remain free to those users. I support it.
What five words would you use to describe Stratford district to potential visitors?
Neil says: Friendly, safe, affordable, beautiful and diverse.
Tony says: Unique, community minded, close, hearty, scenic.