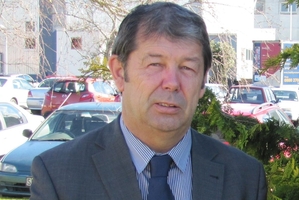 The following is Mr Volzke's letter:
There can't be many political candidates anywhere that think cost savings are a bad thing and rate increases are a good thing, but Stratford has one in my mayoral opponent Tony Milham. The information on his publicity leaflet advocating increased spending for community groups, sports clubs and business investments can only mean greater rate increases.
As there are no public debates scheduled before the voting papers are posted out, maybe it would be informative if my opponent could respond, via your newspaper, to my comments below.
He wants to stop community funding cuts, but doesn't give any examples. What is he referring to?
He wants to increase support for sports and social clubs, but doesn't give any indication which clubs would benefit, how much he intends to give away or where the money will come from?
He wants to invest in tourism ventures. By their very nature these tend to be bottomless pits for money and are often high risk. It is not the function of council to do this. He doesn't say how much he wants to invest or where the money will come from? What ventures does he want to invest your money in?
It is time to leave the election rhetoric behind and spell out the fact - councils get the bulk of their money from rates, more expenditure means more rates. That is why we need to be ever vigilant on how we spend that money and keep looking for efficiencies and savings. Council has been pro-active on many fronts during this term and the community has remained progressive. In my view we have the balance about right and should not be looking for vague reasons to increase rates as my opponent wants to do.