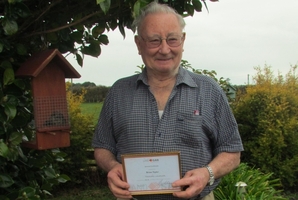 Land Search and Rescue Taranaki has acknowledged Stratford man, Brian Tipler, for more than 50 years' service.
Brian became a member of the Eltham Alpine Club in 1956, which led to him joining Search and Rescue later that year.
He recalls his first callout: "A man had fallen on the ice on Fanthams Peak while making his way back to Opunake; as he slid he lost his pick axe and fell into rocks."
Brian says the camaraderie has kept him involved. "It is a really great atmosphere hanging with the guys, we all get along so well ... and of course the gratitude of the families when we find their loved ones alive."