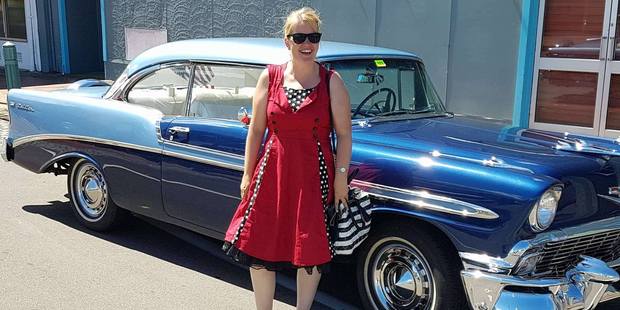 Every year, as the Americarna cars roar into Stratford, I, along with most people in Stratford, enjoy taking a walk along Broadway to admire all the gleaming chrome on display.
Then along with the rest of the crowd, I watch as the drivers all return to their cars and drive them out of town. It always feels a bit of an anticlimax to head back to work after such an impressive display of motors and I am sure I am not the only one who spends much of the next few hours imagining what it might be like to head out of town in an classic American car.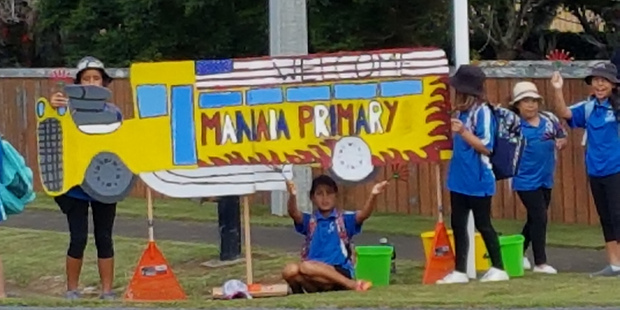 This year, I didn't have to imagine but cruised all the way to Hawera in style, in the beautifully upholstered passenger seat of a 1956 Chevrolet Bel Air two-door pillar-less coupe.
The car, owned by Stratford deputy mayor Alan Jamieson, has only had three owners since it came off the production line in the USA.
Alan bought the car seven years ago from a good friend who had imported it from Nebraska some 35 years before.
"He and I both went to the States travelling, and he bought the car there. Then when it was time to come back to New Zealand, he shipped the car over as well."
Alan has entered the car in Americarna for a few years, and says he enjoys the whole atmosphere of the festival.
As we drove out to Manaia on our (scenic) way to Hawera, the atmosphere was clearly apparent.
Every street, every school or business, there were people outside, waving flags and cheering as the cars made their way past. Watching the excitement on the faces of the children waiting patiently outside Manaia Primary school left me in no doubt as to how much pleasure and joy Americarna brings to people all over Taranaki.
It was impossible not to wave back at the hundreds of people of all ages waving at us as we cruised past in the comfort of Alan's car.
Leaving the car in Hawera to be driven back to Stratford in a far less glamorous Honda Odyssey I spent the trip surfing Driven, NZME's motoring website, and daydreaming about owning a piece of American motoring history of my own.