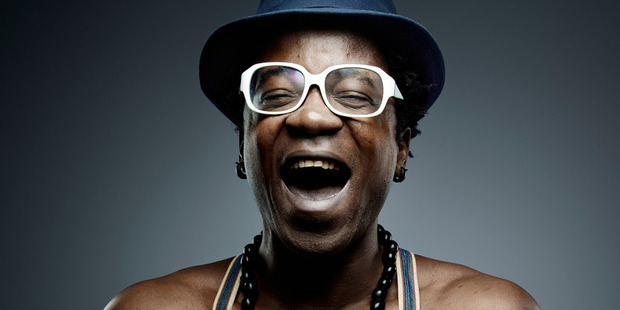 Womad organisers have released the day schedule for next year's festival in New Plymouth.
The day schedule lists in alphabetical order which artists will be performing on which days of the three-day event.
A full stage schedule will be released in January.
Womad New Zealand 2018 is on at Brooklands Park, New Plymouth, from March 16 to 18. Tickets on sale from www.womad.co.nz.
Download the schedule here or see below:
FRIDAY 16th MARCH
Adrian Sherwood
Aldous Harding
Bixiga 70
Le Vent du Nord
Maisey Rika
Noura Mint Seymali
Pat Thomas & Kwashibu Area Band
The Miltones
Thievery Corporation
Violons Barbares
SATURDAY 17th MARCH
Aldous Harding
Anoushka Shankar
Bixiga 70
Blick Bassey
Chico Trujillo
Constantinople & Ablaye Cissoko
Daymé Arocena
Dragon
Ghada Shbeir
Havana Meets Kingston
Hopetoun Brown
Jojo Abot
Kamasi Washington
Le Vent du Nord
Lemon Bucket Orkestra
Maisey Rika
My Bubba
Nano Stern
Rahim AlHaj Trio
Spooky Men's Chorale
The Slacks
Victoria Hanna
SUNDAY 18th MARCH
Blick Bassy
Chico Trujillo
Constantinople & Ablaye Cissoko
Daymé Arocena
Ghada Shbeir
Hopetoun Brown
Jamie MacDowell & Tom Thum
Jojo Abot
Lemon Bucket Orkestra
My Bubba
Nano Stern
Noura Mint Seymali
Pat Thomas & Kwashibu Area Band
Rahim AlHaj Trio
Rodrigo Y Gabriela
Spooky Men's Chorale
The Black Quartet
The Miltones
Tinariwen
Violons Barbares