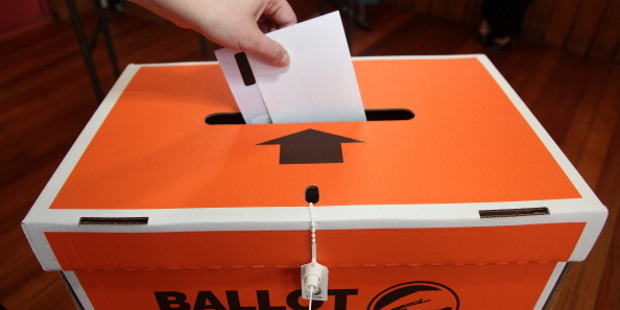 He stood for election saying it was time his generation stepped up, and now Matthew McDonald has been elected over incumbant Brian Jeffares for the Stratford ward of Taranaki Regional Council, with today's progress results (representing 95 per cent of votes) giving Matthew a total of 1373 votes against Brian's 1036.
Matthew will be joined at the TRC table by South Taranaki ward councillors David Macleod who received 4060 votes, Neil Walker (3565) and Michael Joyce (3529).
The North Taranaki ward councillors are Mike Davey who was re-elected with huge majority - 3086 votes, and Donald McIntyre who collected 1870 votes.
The New Plymouth ward councillors are David Lean (10037), Tom Cloke (9919), Charlotte Littlewood (9024), Craig Williamson (8586) and Bev Raine (6815).