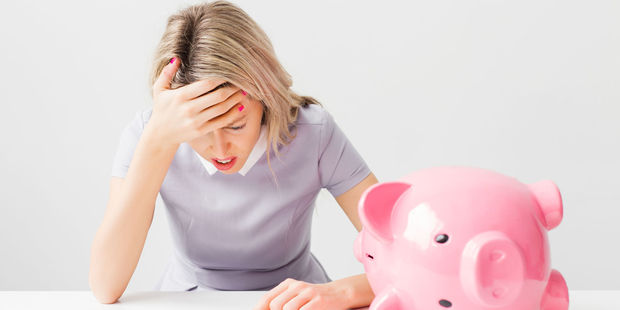 At this time of year, it seems that everyone is thinking about debt. How much they racked up over Christmas, what they would like to get rid of and New Year's resolutions to pay it down.
Many lenders have tapped into that this year and I've noticed a flurry of advertisements for debt consolidation loans. It's easy to see why this is tempting. When you owe a lot of money all over the place, one of the most stressful aspects is seeing the variety of payments shooting out of your account and trying to keep track of what's due, when.
Rolling them into one payment a month makes sense.
But there are some things to look out for. It's important that you understand what term your loans are currently on and the interest rate you're paying. You should never take a debt consolidation loan that gives you a higher interest rate than what you're already paying.
It's preferable it does not extend the term either, unless it's at a significantly lower interest rate or if its interest fee.
Even a low interest rate can mean a big bill over a long term because the impact of compounding or possibly because of high yearly admin or account fees.
If you decide to put debt on your mortgage to take advantage of the lower interest rates there, it's important to limit the term over which you pay it back. Even 5 per cent is significant over 20 years.
If you've got debt you want to get rid of, there are two main ways of tackling it. The first is to pay off the loan with the highest interest rate first. This saves you the greatest amount of money.
The other option is to pay off your smallest debt first, so you get the "feel-good" factor of that success and build up some momentum to pay off the rest.
Whatever you do, try to end this year with less "dumb" debt than you started — that's debt that's not used to pay for significant assets.
Jeremy Tauri is an associate at Plus Chartered Accountants.