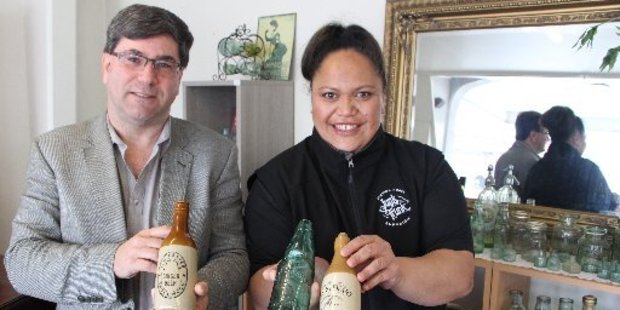 Rawinia Henderson wants to ignite peoples' passion for antiques and collecting.
Along with Infinity Antiques owner Dave McMillan, Rawinia is organising the Taranaki Antiques, Collectibles and Bottle Fair on November 25-26.
Rawinia, who owns Stratford auction house and emporium Junk in the Trunk, wants to share her passion for collecting with others.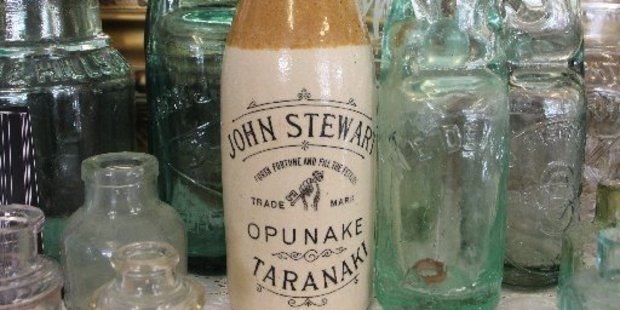 "I am trying to get the art of collecting back into the community. Antiques and collectibles are a cool thing to be part of. We want to create opportunities for customers as well as other dealers to have a place to come together once a year - to talk with each other and learn"
Held for first time last year, the fair features bottles, toys, fine arts, porcelain pieces and glassware for sale and on display.
Collectors from all over New Zealand and a few from Australia will attend and people can talk with collectors.
About half of the displays will be bottle collections, which are a source of history says Rawinia.
She says people get into collecting bottles for a range of reasons - including monetary and historic value - but for her it was a generational thing.
Rawinia is the third generation in her family to collect bottles. It all started when her grandmother went out to look in the creek near her house following a storm and found that some old bottles had been unearthed.
"She found some blue castor oil bottles all down the bottom of the creek and she picked them up and lined them up against the window."
Her children followed suit and started looking for the bottles and soon had the bug.
"They passed their collection to us and we started finding a bottle here or there and once it's in your blood you can't get it out - you are always looking for that next one.
"We are just the guardians of these things - they have been around a hell of a lot longer than us and will hopefully be around a lot longer to come."
Part of Rawinia's own bottle collection is a clay John Stewart ginger beer bottle made in Opunake and believed to be only one of seven that still exists.
John Stewart is thought to be the first cordial manufacturer to set up business in Inglewood. He moved from Opunake in 1908 and his ginger beer bottles are recognised through his trademark motif of a fist holding a key.
The Taranaki Antiques, Collectibles and Bottle Fair is on November 35-26 between 10am and 4pm at the Stratford war Memorial Centre. Entry is $5 per person and children free.