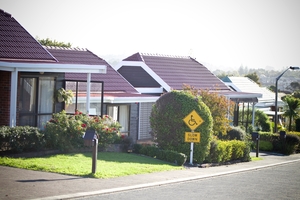 Most people dream of enjoying a comfortable retirement in which a regular income that is sufficient to cover more than just basic needs flows into their bank account.
For many retirees, this dream never becomes a reality. The 2013 Review of Retirement Income Policies discussion document released by the Commission for Financial Literacy and Retirement Income (CFLRI) highlights the fact that 40 per cent of New Zealanders aged 66 and over have NZ Superannuation as virtually their only source of income. Put this together with the fact that the level of income provided by NZ Superannuation is very close to the OECD poverty benchmark and it is clear that a large percentage of retirees must be struggling financially.
KiwiSaver will go some way towards solving this problem in years to come. Over the next 15 years, around half a million KiwiSaver members will turn 65 and be able to access their funds. One of the recommendations of the CFLRI discussion document is that a review be done of the viability of providing annuities, especially for KiwiSaver balances.
Annuities provide regular payments over the course of retirement as an alternative to a lump sum, which is tempting to spend. It is virtually impossible to purchase an annuity in New Zealand at present. However, a new company, NZ Income Guarantee, hopes to launch an annuity product in April, 2014.
Based on a sum of $100,000 invested and an indicative return of 5 per cent before tax, this would produce a guaranteed income of about $100 a week, with an option to also access up to 5 per cent of the capital each year for unexpected expenses.
As KiwiSaver takes on more importance for retirement savings, more options will become available that will enable retirees to convert KiwiSaver and corporate superannuation funds into a guaranteed regular income to supplement NZ Superannuation.
Liz Koh is an authorised financial adviser. The advice given here is general and does not constitute specific advice to any person. A disclosure statement can be obtained free of charge by calling 0800 273 847. For free ebooks, see www.moneymax.co.nz and www.moneymaxcoach.com.