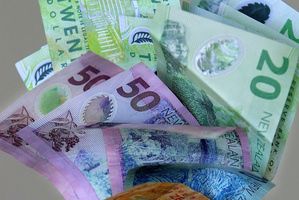 Two of the toughest financial issues for people on low incomes are getting access to loans at an affordable interest rate and getting rid of high-interest, short-term debt. That's where microfinance comes in.
Microfinance is the provision of financial services such as loans and savings accounts to people on low incomes who can't easily access mainstream financial services. Loans generally have either a low interest rate or no interest and are for small amounts.
Access to microfinance helps people on low incomes become financially independent and, in turn, this makes a significant difference to their well-being, dignity and confidence.
Microfinance, particularly lending for small businesses, is burgeoning in developing countries. World Vision Micro and Kiva are two examples of microfinance organisations offering loans to entrepreneurs in poor areas. However, microfinance is also prevalent in developed countries.
In Australia, Good Shepherd Microfinance offers low or no interest loans that help households with essential living costs such as fridges, education or medical expenses. Good Money, a joint venture between Good Shepherd, the National Australia Bank and the State Government of Victoria, has a number of community finance stores that offer financial counselling as well as financial services.
They also provide advice on energy efficient products and a discount buying service for household goods such as whiteware.
Last year, the Good Shepherd New Zealand Trust was established with the aim of developing microfinance in New Zealand. In conjunction with Kiwibank, Good Shepherd is supporting the development of no-interest loan schemes, the first example of which is the Nga Tangata Microfinance Charitable Trust in South Auckland.
In May this year, the New Zealand Government announced an initiative to build financial literacy and to work with financial institutions and non-government organisations to provide microfinance services to low income families. Further announcements are expected later this year.
Liz Koh is an authorised financial adviser. The advice given here is general and does not constitute specific advice to any person. A free disclosure statement can be obtained by calling 0800 273 847.