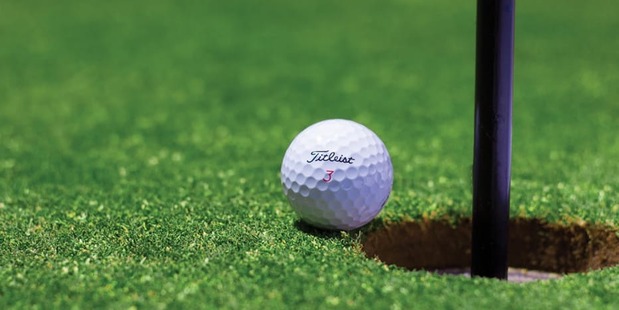 A decent field of 60 gathered in Ahipara last Saturday to take part in the Masters Memorial Golf Tournament, the season opening tournament for the Kaitaia Golf Club.
With the sun shining and a gentle breeze a lot of good scores were turned in.
Top placegetters were, men, nett: C Phillips 66, A McRae 67, L Shailes, D Frost 68, T Wright 70, B Dormer, S Hosseini 71, stableford: H Stephens 42, J Matthews, D Squire 40, B H Smith, B Waitai 39, M Ashby 38, W Clark 37; and, women, nett: L Subritzky 69, J Yates 75, A Squire 76, stableford: E Wright 36, L Masters, F Smith 35.
This Sunday sees the KGC hosting the annual RSA tournament with a good field already entered. The draw is, No1 tee: 0944 K Rolleston, E Wright, S Hosseini, S Courtenay; 0952 J and A Gardner, D and A Squire; 1000 J Doolan, S Yates, J Douglas, R Hockley; 1008 B Dormer, S Semenoff, C Phillips, J Hinchco; 1016 B Josling, C Hollamby, P Biddle, N Allen; 1024 P Currie, R Manga, M Masters, C Urlich; 1032 D Frost, M Kahi, D Moses, I Vinnac, S Moeau; 1040 F Smith, T Josling, A Moses, E Heka, P Waaka.
No9: 0944 L McCarthny, N Robson, M Duncan; 0952 P A Biddle, L Subritzky, L Masters; 1000 B Robson, R McCarthny, T Wright; 1008 S and A Subritzky, N Hayes, P Tapatahi; 1016 I McNee, D McNee, B Rozecki, J McGovern; 1024 D Reynolds, S Cruikshank, T Flavell; 1032 I Alvrez, I Goble, J Tattnell.
Post entries will be taken on the day.
Kaitaia vets
The Kaitaia Golf Club vets recommence their weekly 14-hole competition this coming Monday (February 20). Morning tea will be served at 9.30am followed by a 10am tee-off. Current and new members welcome.