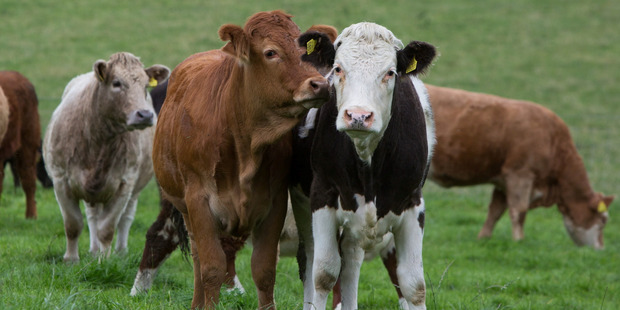 With 2016 being such an up-and-down year for farmers, here's hoping the new year will bring better news on demand and prices.
The past 12 months have at least been kind to Northland from a climate point of view. We enjoyed a mild spring and green December.
Beef farming has held up very well, with an exceptionally buoyant store market holding right through 2016.
I have been told we cannot expect to see $5 a kilogram for much longer but time will tell.
Wool and lamb prices are in the doldrums but, with the world supply shrinking, there must be hope that this will change.
As a longstanding neighbour of mine, Terry Robinson, keeps telling me: "You can never bet on a shortage."
Dairying has consolidated over the last year but it's still a long road to hoe to get overdue farm maintenance done and paid for.
As for getting production back to what is was four years ago, I expect the task will take several years of strong returns.
Market returns aren't our only challenge. A recent survey by Federated Farmers has shown that rural crime continues to eat into farmers' incomes.
More than 1000 farmers responded to the survey, with 26per cent reporting stock theft in the past five years.
More than 3per cent had been hit by stock thieves, five times or more since 2011.
Federated Farmers rural crime portfolio leader Rick Powdrell says it is telling - and wrong - that nearly 60per cent of respondents said they had not reported stock theft to police, and 38 per cent had not reported stolen property.
As farmers, we need to work with the police and report all crimes to give a full picture. We also need to take deterrence measures.
My dogs have worked well in the past for me but I have also seen how motion sensor security cameras can record such high-resolution images.
The saying "a picture is worth a 1000 words" springs to mind.
On the local-body front, the past six months have been really challenging, with so much happening around the four Northland councils.
You can be sure that Federated Farmers is working diligently to make sure we have positive outcomes for farmers and protection of the New Zealand pasture economy.
I believe that a very large percentage of farmers are environmentalists and want to leave their farms in a better state than when they took them on.
We need to stand strong against some increasingly annoying and misinformed anti-farming lobby groups and be much more active about showcasing all the good work that farmers do to protect the land and waterways.
- John Blackwell is Federated Farmers' Northland president.