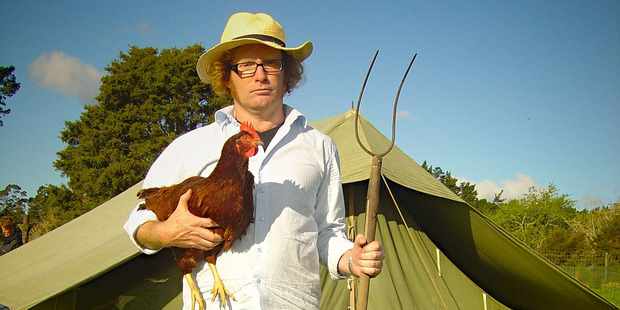 On the Radar
TV personality Te Radar is the new frontman for the FMG Young Farmer of the Year contest and will host the regional finals, including the Northern regional final at Whangarei on March 18 - before presenting the Grand Final in July. Originally from a Waikato dairy farm, Te Radar succeeds Mark Leishman and Craig Wiggins.
RMA on top of agenda
Resource Management Act reforms, urban development and natural hazards will be at the top of the agenda for the NZ Planning Institute annual conference in Wellington on April 4-7. Rural issues, water management, Māori participation in the RMA processes, compact cities and transport will also be discussed. Speakers will include Environment Minister Nick Smith, economist Shamubeel Eaqub, urban futurist Stephen Yarwood, landscape architect Professor Elizabeth Mossop and Environment Court judges John Hassan and David Kirkpatrick.
GMO concerns
The Māori Party is supporting a call to ensure amendments to the Resource Management Act don't allow ministers to force genetically modified crops on regions, such as Northland, that want to ban them. Anti-GMO and other lobby groups are concerned provisions in section 360D of the Resource Legislation Amendment Bill could undermine councils who want to stop the planting of GMO crops in their areas. In a letter to Environment Minister Nick Smith, Māori Party co-leaders Marama Fox and Te Ururoa Flavell say they are concerned section 360D could potentially override GMO-free areas if it is determined there is "duplication or overlap" between relevant rules in district or regional plans and the Hazardous Substances and New Organisms Act.
Dive right in!
Farmers could make a cool deal with Shipping Container Pools, a firm which slices second-hand shipping containers in half, lines them with pre-moulded fibreglass and sells them as swimming pools with pumps and decking for $19,900-$39,900. The firm says tax laws which came into effect in May 2015 allow farmers to claim a deduction on all capital expenditure on water facilities, fodder storage assets and fencing. As a result, the company claims, a farm with turnover of less than $2million qualifies as a small business eligible to write-off asset purchases up to $20,000.
Keen competition for wool
The 6700 bales of North Island wool on offer just before Christmas saw a 93 per cent clearance with most types firm to dearer, reports NZ Wool Services International Ltd's CEO John Dawson. Comparing prices with the previous North Island sale on December 15, he said fine crossbred fleece was 1.5to 4per cent dearer, good colour coarse crossbred fleece was 1per cent cheaper and coarse shears were firm to 4per cent dearer. Good buyer competition with China and Australasia principals was supported by India, Middle East and Western Europe. The next sale on January 12 will offer about 14,400 bales from the North Island.