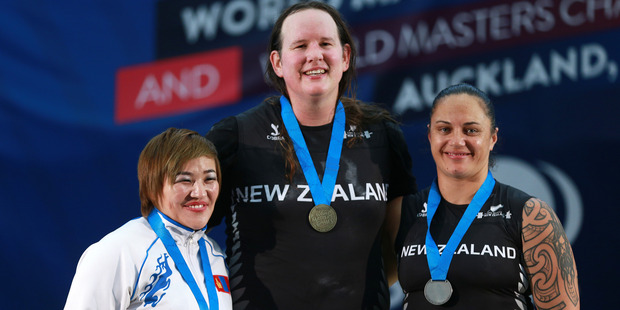 Two things I'm trying to understand — the direction sport is heading and the precedent it is setting.
On one hand you have 80 athletes from various fields being investigated for steroid abuse. On the other hand you have Laurel Hubbard, an athlete in the field of weightlifting.
With regards to the steroids, I believe it's men and women attempting to gain the upper hand over opposing men and women. The weightlifting is not so straight forward — Laurel is transgender.
Competing as Gavin Hubbard, he set New Zealand junior records in 1998 in the newly-established M105+ division with snatch 135kg, clean and jerk 170kg. In 2012 he was appointed executive officer for Olympic Weightlifting New Zealand. Subsequently, she transitioned to female and became Laurel Hubbard.
Since competing against women he has broken a number of weightlifting records, resulting in Rio Olympian Tracy Lambrechs having to shed 17kg in order to compete against him in the 90kg class.
He broke her record by 22kg.
Garry Marshall, president of Olympic Weightlifting New Zealand, said he believed Hubbard had a great chance of a Commonwealth Games medal next year.
What happens when other competing countries decide to follow suit? What about the other way round? Should we not look forward to the same results from women competing in the men's division? The future's not looking bright for women taking up sports, is it?
Perhaps it should be a free for all, steroid user versus non-user or men versus women.
Who would you rather not be?
Doesn't weigh up, does it?
C GETTY
Kaitaia