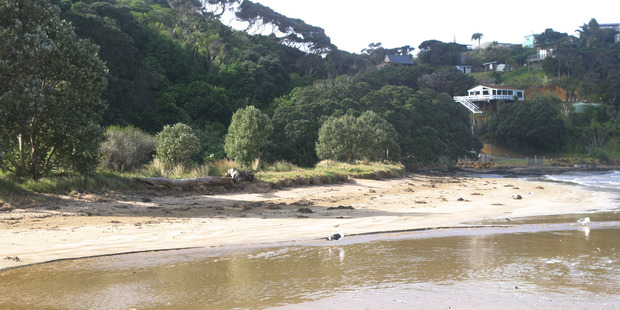 The Far North District Council communicated to the community board recommending Option 1 - the lease of part of the Perehipe Reserve to Whatuwhiwhi Top 10, which is the majority of the flat land of the reserve. The community board carried the recommendation.
To me this indicates that the FNDC and the community board have little thought for this coastal community, and the public's enjoyment of a recreational reserve.
The option of finally having the reserve for the public is barely explored by the FNDC (option 3 in the FNDC's paper) , just stating that "the holiday park would have to remove all structures from the reserve at considerable cost to themselves". How come there is a cabin, powered camp sites, a playground on a reserve?
FNDC now sees the lease as potential revenue. In the past there has only ever been one payment, in 2011, for the "informal" lease.
The reserve was created in 1958, and to this day does not have a FNDC reserve sign stating it is a recreational reserve.
The loss of this reserve would deny the public future enjoyment, building memories for their children.
The FNDC has favoured a private business (holiday park), and it is about time that things were put right.
I am looking forward to the community enjoying this reserve, and I hope you tick 'No' on the submission on the lease of this reserve (deadline 4pm, April 18).
You could walk the Perehipe reserve. To find it - drive down Whatuwhiwhi Road to Perehipe Beach. Walk from the public toilets, step over the low fence and you are in the reserve. It is as big as a football field. It extends right through to the Top 10 office. It is yours to enjoy.
It is either profit for the FNDC or loss of a reserve for the public.
NIC WALSH
Tokerau Beach