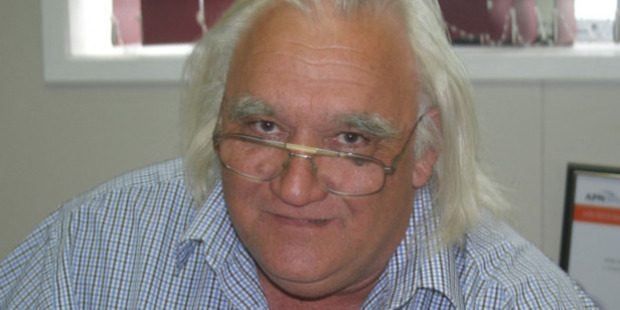 WS Gilbert can hardly have imagined the state of law and order in New Zealand in the 21st century when he described a policeman's lot as not a happy one. However unhappy it was in 19th century England, it is surely more challenging in this country now.
The ongoing issue for the men and women who enforce the law here now is that failure to limit offending is sheeted home to them.
The problem, of course, is rather more complicated than that. Victims have taken to complaining that offenders, often very young, display no fear of the police, of the courts, of any potential consequences of their often violent behaviour. That assessment, which is no doubt accurate, might be based on the perceived odds of offenders being apprehended, but the fundamental issue is the breakdown of the family and a burgeoning sense of entitlement.
It is [police] who risk physical injury, or worse, on our behalf, and they are entitled to effect an arrest using whatever force is necessary.
It is no doubt fair enough to say that many offenders have no fear of the police or the courts, although that doesn't stop them seeking every avenue of escape when they are prosecuted. Perhaps they simply lack imagination. The problem for the police, however, is that too often they are damned when they don't catch criminals, and increasingly damned when they do.
Critics bemoan the rising prison muster but demand that offenders be punished. It would be best, of course, if the crimes were not committed in the first place, but very few critics are prepared to identify the real culprits when it comes to youth crime.
And now one politician has not uncharacteristically taken exception to the fact that in the second half of last year 29 youths had police dogs released on them.
The case that made the headlines last week involved a 12-year-old girl who refused to come out of hiding in a kindergarten's grounds. The police duly released a dog to flush her out, which it did. The child was bitten, although it was not known how badly. The fact that she was treated at the scene suggests that her injuries were not serious.
Granted, a 12-year-old is very much a child, but the salient facts have been overlooked by those who have reacted with horror. The officer was responding to reports of three people, ages unknown, who had been breaking into vehicles and had attempted to take a car in the early morning hours. A police dog tracked the suspects, who were repeatedly invited to surrender, to a kindergarten, where the dog was released.
The case for the defence, mounted by Superintendent Chris Scahill, was that the officer knew he was outnumbered by suspects of unknown ages, who could have been armed and were concealed by darkness.
No rational person would object to a dog being released under those circumstances; some would argue that the girl got what she deserved. Next time, if there is a next time, she will possibly react differently when police invite her to come out with her hands up.
But that's only the half of it. It has now been revealed that more than 60 per cent of the 29 youths who were apprehended by dogs in the second half of last year were Maori.
Maori were 12 times more likely to face a dog than Pakeha, and were also more likely than Pakeha to be struck with a baton, shot with a Taser or pepper sprayed.
Overall, Maori were seven times more likely to experience the use of police force than Pakeha. Pasifika people were three times more likely.
The police, including in Kaitaia, have never made a secret of the statistical fact that Maori are more likely to offend, and to be victimised, than Pakeha. Maori have long been recognised as making up far more than their fair share of the prison muster, and are more likely than non-Maori to re-offend when they are released. Disturbing as that might be, it is hardly the fault of the police. Or is it?
Should they be required to establish the ethnicity of the person they are trying to flush out of bushes in the pre-dawn darkness before letting the dog go? Should they assess the ethnicity of the alleged offender before they use a baton, taser or pepper spray to subdue them? Having established that their target is Maori, or Pasifika, should they then walk away so as not to add further to an unpalatable statistic?
Maori Party co-leader Marama Fox seems to think they should. She said she was surprised to learn that a dog would be used to subdue a child, albeit graciously accepting that some circumstances could lead to that. More importantly, she once again raised the spectre of unconscious bias, which she said had been acknowledged by the Police Commissioner. If that is true, then shame on him.
"We need to get rid of unconscious bias, or in other words institutional racism," Ms Fox added.
This rush to paint one sector of the community as being victimised by the police, and further down the track by the courts, unconsciously or otherwise, is not helpful. It makes impossible demands of the police in their response to criminal behaviour, and worse, it shifts the blame away from the offender. Whether they be Maori, Caucasian or Tibetan, suspected criminals find themselves in jeopardy of police force if they indulge in behaviour that can initially be assessed as criminal, but even then only if they do not do as they are told.
There has been no suggestion - yet - that police are using batons, Tasers and pepper spray, or letting their dogs loose, when other options for making an arrest are available. Superintendent Scahill deserves to be believed when he says that using force against someone under the age of 16 was an option that was approached with extreme care, and that it was extremely sad and difficult for police who attended incidents involving very young people.
Even the most trenchant critic would presumably accept that the police force is not stacked with sociopaths who begin every shift in the hope of finding someone they can beat to a pulp, Taser, pepper spray or set the dog on to. There is absolutely no doubt in the writer's mind that every police officer who makes an arrest would much rather do so without encountering resistance.
People whose judgment should be much better developed than that of a 12-year-old girl not infrequently make things worse for themselves by refusing to accept that the game's up, as it were, and are in no position to complain about the outcome. Remember too that police often use the weapons they lawfully carry in defence of their own wellbeing. We expect them to apprehend offenders, and to protect us from harm in the process. It is they who risk physical injury, or worse, on our behalf, and they are entitled to effect an arrest using whatever force is necessary.
If one ethnic group is over-represented in any facet of police work, then that should be addressed, but complaining that Maori are the victims of institutional racism, or that police dog handlers are displaying an unconscious bias, on the basis of apprehension statistics, does not begin to do that.
It's the same old story. Children need to learn, very early, that actions have consequences. And for some, whatever their ethnic origins, refusing to cease presenting a real or perceived threat to the police or others can have very painful consequences indeed.