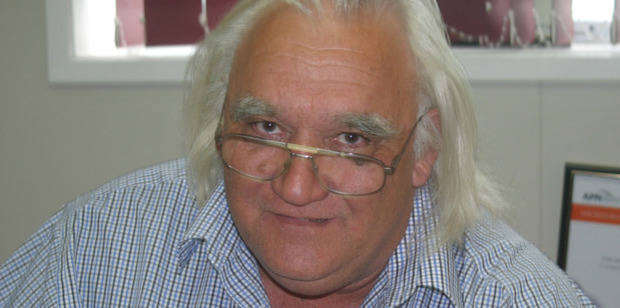 One hopes that the cretin who thought it would be a good idea to dub Kaitaia New Zealand's murder capital is proud of themselves.
They, and the newspaper they work for, have moved on (although TVNZ rarely misses an opportunity to drop it into the evening news), but they are probably oblivious to the damage they've done.
It's true that last year's spate of homicides and suicides in and around Kaitaia was horrific, although as one police officer said, regarding the homicides, those who did not belong to gangs or were not part of an utterly dysfunctional family were at no greater risk of dying a violent death in Kaitaia than those in any other community in New Zealand.
Kaitaia knows what it's like to be on the end of bad publicity. And, not for the first time, its reputation has been damaged on the other side of the world.
A British newspaper weighed in recently, with an article that ranged from patronising to offensive, aided and abetted by two high-profile critics of what they perceive as a lack of action by the government in one form or another in response to what they regard as a crisis.
Kaitaia, according to the Guardian, is pretty but remote, poor, and increasingly stigmatised as the place where dreams go to die. That, surely, is about as bad as it gets.
The article quotes two prominent Kaitaia residents, 18-year-old Nina Griffiths, who has rightly been widely recognised for her efforts to stem what is unquestionably a high suicide rate in the very Far North (as opposed to Kaitaia), and He Korowai Trust chief executive Ricky Houghton, who also does good work, and encounters the darker side of life on a more regular basis than most.
Both are qualified and entitled to expound upon the problems that face the town, but Ms Griffiths went too far when she said that "It is like the town has become haunted", that people say "You have to get out of this shit hole", that there is a sense of hopelessness amongst those who stay and that Kaitaia folk feel as though their lives are not sufficiently valued to make an effort to save them.
Mr Houghton says the community feels doomed, that Kaitaia has been forgotten, and that there is a view that its people have no future.
He at least sees some light at the end of the tunnel, suggesting that last year's "glut of deaths" (as described by the Guardian) have spurred a "formerly broken community to unite and stick up for itself in a way they haven't seen for decades".
Actually, Kaitaia's been sticking up for itself for a very long time. It is a town that has a proud history of uniting against a common enemy - that, and only that, is why it still has a hospital.
There is a spirit in the town that some say is replicated on the West Coast, another remote region that has developed a sense of uniqueness, courtesy no doubt of two geographical features, the Southern Alps and the Maungataniwha Range.
No one would dispute that last year was not a vintage one in Kaitaia, although it's not clear why the Guardian would form the view that a high Maori population is a negative.
Drug and alcohol abuse, gangs, domestic violence and the unemployment that underpin many such problems remained undefeated, but that hardly makes the town unique.
The social ills that supposedly make Kaitaia a place where dreams go to die can be seen all around this country.
Barely a day goes by when the news isn't led by the phenomena that supposedly make Kaitaia a shit hole; Kaitaia might make its contribution to those headlines on occasion, but others have their turn too.
Kaitaia is arguably no worse than many other small towns, and is demonstrably stronger than some.
Last year's #ILoveKaitaia campaign unleashed a torrent of positivity, from people who live in the town and others who were born and bred or had lived there but had moved on, taking a piece of it with them in their hearts.
Others had settled there, and were effusive in their praise of a community that in some ways has a tough row to hoe, but in others epitomises the strengths that seemingly survive in this day and age only in small towns.
The Guardian did notice some signs of hope. Musicians, it said, had written songs extolling the virtues of their "Far North paradise".
Trees had been strung with streamers, and "once weed-strewn garden beds" had been planted with red and pink geraniums.
That's nice.
Ms Griffiths was right on the money when she said being dubbed the murder capital had made people angry.
They loved their home - damned right they do - and wanted to fight back. Kaitaia, she said, did not want to be defined by death.
Newsflash. Kaitaia is not defined by death. It is a small town in what largely remains a farming community, with a sprinkling of tourism, which is truly blessed in many ways. It has good and plentiful schools.
It has primary and secondary health services that are unsurpassed in small town New Zealand (and available at a cost that quite possibly makes them the most accessible in the country).
Its business community has been hammered by big box stores, but routinely displays extraordinary generosity in supporting its worthy causes.
Kaitaia has produced countless individuals who have made an international mark in all sorts of fields, and will continue to do so.
It is a town where people show how much they care by giving their time, money and energy to causes that serve those who need a hand with compassion and empathy.
To describe it as a shit hole, a place where dreams go to die, is outrageous.
The last time this community was so egregiously libelled was in 1998, after 52-year-old English woman Anita Dean died when her and husband Roger's ketch the Woody Goose was driven ashore at Great Exhibition Bay.
Before that day was out, with not a skerrick of evidence to support its extraordinary claim, TVNZ had told the world that the boat had been stripped by Maori looters.
Every one of the items described as looted had in fact been removed by police and Customs for storage in Kaitaia.
A compass was taken by two people, not local, who happened to be on the beach, and was recovered by police.
Some days later the Northland Age was asked by the BBC in Leeds to provide what it could regarding the Woody Goose.
Everything this newspaper had was faxed (no email in 1998), the BBC phoning to say thanks, but what it was really interested in was the looting. Told that there had been no looting, it instantly lost interest in the story.
The calumny, incidentally, was repeated by some print media, time and again, over days, weeks and months.
Almost 20 years later another British medium is once again portraying Kaitaia in a scandalously negative light, red and pink geraniums notwithstanding.
It is especially disappointing that this time the impugning of an entire community has been aided and abetted by local people, who might consider that while today's Guardian is tomorrow's fish and chip wrapping, a bad reputation is very difficult to shed.
The truism 'Give a dog a bad name' has real if undeserved meaning for Kaitaia; so does 'Sticks and stones ... '
As Kaitaia knows, words really can hurt.