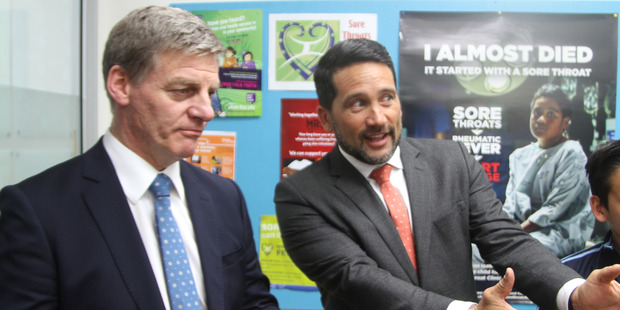 Kaitaia GP Dr Lance O'Sullivan once again finds himself on a New Zealander of the Year shortlist. This time he is one of 10 candidates for the second New Zealand Herald New Zealander of the Year People's Choice Award.
Voting closes online at midnight on Saturday. The winner will be announced on December 30.
According to the citation, admiration and respect for Dr O'Sullivan, who was named New Zealander of the Year 2014, was renewed when he stormed the stage at a Kaitaia screening of the anti-vaccination documentary Vaxxed: From Cover-Up to Catastrophe.
He told the audience that their mere presence would "cause babies to die", warned of the harm caused to non-immunised children and others in the community, pleaded with other health professionals to leave the viewing, and performed a passionate haka.
Dr O'Sullivan had also established MaiHealth, which offers remote consultations for people without ready access to primary healthcare, and had been instrumental in establishing programmes aimed at improving child health, including the Manawa Ora Korokoro Ora (MOKO) Foundation and the Kainga Ora (Well Home) initiative.
The other candidates are:
Bronia Tindall and Fabrizio Clementi, who, on their wedding day in Auckland in January, gave a homeless man a piece of their wedding cake, reducing him to tears.
Volunteer firefighter Nathan Spitzer, who leapt into the Waikato River to rescue a near-hypothermic 8-year-old girl who was clinging to a pier.
Massey University student Marnie Prickett, who helped launch the charitable trust that became Choose Clean Water, now a powerful and influential voice for waterways. Massey University freshwater ecologist Dr Mike Joy, who is supervising Ms Prickett's master's studies, said her impact had been "unbelievable".
Hamilton law student Sarah Thomson, who captured the country's attention by attempting to become the first person to take the Government to the High Court over what she perceived as a lack of lack of action on climate change.
Andrew Little, who, on his first day as Minister of Justice, said he would look again at Teina Pora's compensation for wrongful conviction and 20 years' imprisonment.
Andrew Nicholson, who displayed supreme courage to win the Badminton Horse Trials in May, less than two years after breaking his neck in a cross-country fall. It was his 37th attempt at Badminton, and at 55 years, nine months and six days old he became its oldest-ever winner.
Steve Askin, the decorated ex-SAS soldier and pilot who died when his Squirrel helicopter crashed while fighting the Port Hills wildfires in February.
Detective Sarah Cato, whose three-year battle with breast cancer has not stopped her battling crime, or raising money for other cancer sufferers.
The people of Kaikoura and Waiui, who rallied together after the November 2016 earthquake.