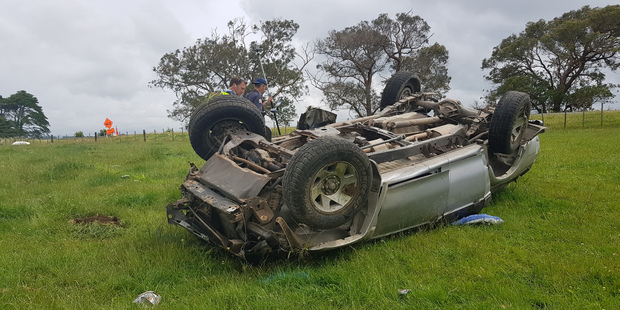 The young male driver, and sole occupant, of a four-wheel-drive vehicle that crashed south of Okaihau on Saturday morning was apparently not using a seatbelt.
The man, who died at the scene, was thrown from the vehicle as it rolled three times after failing to take a corner at the end of a long straight on State Highway 1. It came to rest in a paddock some 150 metres from the highway.
Emergency services were called to the crash at a little after 7am.
The Serious Crash Unit is investigating, and police in Kaikohe (phone 09 405-2960) are keen to hear from anyone who was in the area at the time and might have any information.
Police have yet to release the name of the deceased.
Meanwhile, Inspector Wayne Ewers said safety messages were still not heeded by a small number of motorists.
"Driving is a serious business when you treat it as such. It's all about taking your time, not overtaking in wrong places, and not making irrational decisions, because it can be fatal," he said.
"These fatalities are absolutely frustrating. Our message is the same. Obey the road rules, don't drink and drive, always wear your seatbelts, don't speed and you'll get there safely."
Saturday's death took Northland's road toll for the year to 34, compared with 27 last year and 22 in 2015. Twenty of this year's deaths occurred in the Far North.