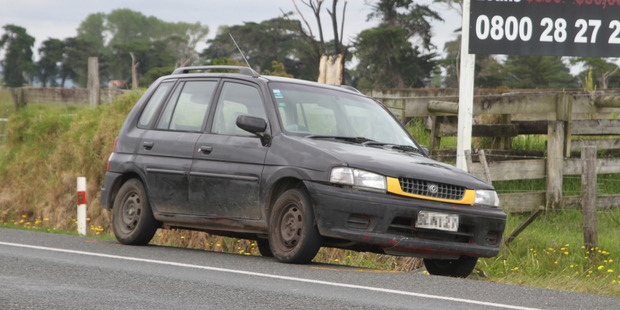 Police inquiries into the death of a pedestrian on the Awanui Straight, at the intersection with Quarry Road, in the early hours of Friday morning were continuing yesterday.
Police were still gathering statements, but acting Senior Sergeant Sarah Wihongi said it had been confirmed that the driver of the vehicle had not been affected by alcohol.
The deceased, who has yet to be named by police, and another man and a woman, all from Kaitaia, were walking north towards Awanui when they were struck by a vehicle, also travelling north, at about 1.15am.
The 44-year-old man died at the scene, while the second, aged 58, was flown by rescue helicopter to Whangarei Hospital in a critical condition. He was described yesterday as stable. The woman, aged 40, was taken to Kaitaia Hospital by ambulance with moderate injuries.
State Highway 1 was closed until 9am while emergency workers tended to the injured, the police Serious Crash Unit conducted a scene examination and the site was blessed by a kaumatua.
The Kaitaia Fire Brigade responded three times, immediately after the accident, at 4.23am to provide lighting, and again to wash down the highway.
Traffic in both directions was diverted via Gill Road.
A family member posting on a Kaitaia Facebook page said the trio's car had broken down, and they were trying to hitch-hike when they were hit.
It was a sleepless night for Kaitaia's firefighters, who were called to a crash just before 2am while they were still at the scene on the Awanui Straight.
The driver had apparently fallen asleep, crashed and woken up, unsure where he was.
When he called 111 he believed he was in Taipa, but firefighters eventually found his abandoned car on Spains Road, Awanui. A crew was dispatched to Pamapuria at 4.20am, after a driver reportedly swerved to avoid a dog on State Highway 1, and his vehicle ended up upside down in the roadside drain.
He had been travelling to the Awanui Straight scene to control traffic.
¦408-6500, or Crimestoppers, anonymously, on 0800 555-111.