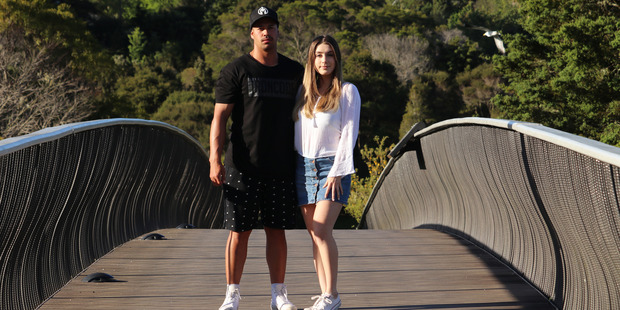 A young Paihia man is organising a fundraising walk for his best mate, who is battling cancer.
Gary-John (GJ) Hill, a Kerikeri fitness trainer and a talented golfer, is currently in Auckland undergoing chemotherapy for Stage 4 Hodgkin's lymphoma.
The super-fit 29-year-old's diagnosis has shocked his friends and workmates, who are rallying to help him and his wife Sasha.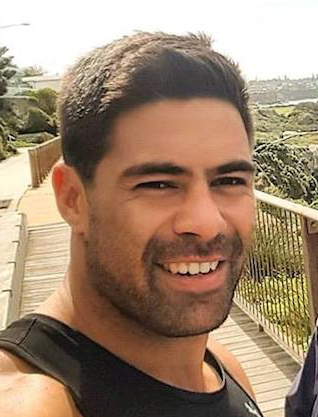 They include his mate Yeadon Strongman-Waha, who is organising a Walk for GJ fundraiser.
Yeadon, an assistant manager at Action World in Paihia, met GJ in the gym a year ago.
They clicked immediately, and soon became training partners.
"He's definitely one of my best mates," he said.
Gary-John, originally from Whangarei, is a former Northland No. 1 golfer and has featured in Australian TV series The NRL Rookie. He returned to Northland last year after a stint in Perth, and had been working at Kerikeri Community Fitness and Marty's Golf Range.
He had been doing 300kg dead lifts, but earlier this year he found his strength was ebbing. He was struggling to put on weight, and noticed lumps on his neck, which turned out to be swollen lymph nodes. He was diagnosed after a blood test in August.
"He was shocked. He's so young, and he's been healthy all his life," Yeadon said.
He had lost his hair and 30kg, but the chemo, which began four weeks ago, seemed to be having an effect on the cancer. Before the treatment began he had barely been able to walk from the car to the gym, he said.
Gary-John had quit his job and his wife had put hers on hold to be with him in Auckland, but the couple still had bills to pay, including rent and vitamin C treatment.
Workmates were helping by organising raffles, while Yeadon and his girlfriend, Josefina Pantano, were organising the Walk for GJ, a 6km loop in the Department of Conservation reserve at the Kerikeri Basin, across the river from the Stone Store, on Sunday November 5.
The walkers will cross the footbridge, head up the Stone Store Hill, down the bypass and back via the Rainbow Falls track, finishing with a sausage sizzle and raffle draws. Entry will be by donation.
People can simply turn up on the day or, better still, register at the Facebook page Walk for G-J, which has a link to a Givealittle fundraiser.
Yeadon said a lot of people knew GJ through the gym, and because "he's a pretty easy guy on get on with". He had been to see his friend in Auckland last week, after shaving his head in solidarity, and took him out for a round of golf.
Gary-John had had to stay in the golf cart, but it had got him out for the day. His progress would become clearer after a scan due in about two weeks' time, he said.