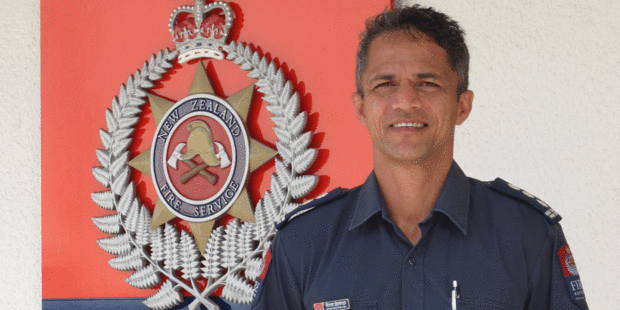 Fire and Emergency NZ's Muriwhenua area manager Wipari Henwood never misses a chance to acknowledge the volunteers who serve their communities via their local fire brigades. But he needs more of them.
And as little as one hour a week could be a huge help.
"Volunteers are the backbone of the Northland fire service, but in the Far North we are experiencing significant volunteer shortages that will impact our ability to respond to callouts. This is a serious matter, and we need support to change this," Mr Henwood said.
"Low volunteer numbers mean local brigades are struggling to respond to emergencies. If we cannot safely respond to an emergency, a brigade further away will have to respond on our behalf. A slower response time means your home, business, and even your life, are at greater risk in an emergency.
"We need at least four people on a truck to respond to a callout - a driver, an officer and two firefighters.
We currently struggle to safely fully crew a fire truck, and this is increasingly difficult during the day. If our volunteer numbers get any smaller, we risk losing our local brigades.
"We want our communities to remain safe, but we need help to achieve this. The solution is simple - we need more volunteers."
The first requirement was willingness to get involved with the local brigade. Age, gender and fitness were no barrier to volunteering, Mr Henwood saying his team would help find a suitable role, be it fighting fires or providing administration support at the station, for everyone.
In addition to being on call, the time commitment was just one night/hour per week for training, Fire and Emergency providing full firefighter training and the opportunity to develop new life skills, specialist equipment, and a family-orientated environment, including social evenings.
"If you're interested in becoming a volunteer, but have concerns about how this might impact your job, we can discuss the responsibilities and benefits with you and your employer," Mr Henwood added.
"More volunteers mean we can reduce the workload for all volunteers, and still keep our community safe. Every person who steps forward can make a difference.
"Our volunteers are there for you in your time of need. Now is your chance to be there for us."
Anyone wanting to know more was urged to contact Kim Boyce on (09) 407-6817.