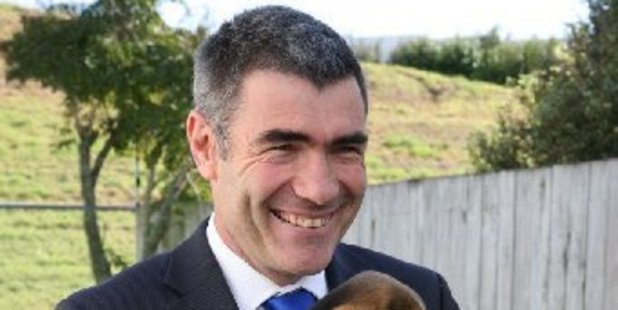 It's hardly surprising that Primary Industries Minister Nathan Guy rushed out with a response to criticism of the feeble action on myrtle rust, which is a massive threat to our the manuka honey producers, feijoa and native trees (All wrong, letters May 16).
Mr Guy is embarrassed by his disastrous record on biosecurity. The Minister and his ministry were caught out when myrtle rust was discovered in a Kerikeri nursery.
To allege that as the Northland MP I had taken no interest is wrong. At 1.05pm on May 4, we put out a statement on myrtle rust to alert the Minister and the nation.
That was before the Minister decided to phone the New Zealand First office. He alleges my staff were "bewildered", and I had "gone out for a sandwich rather than hear about a major biosecurity operation". Our statement had already gone out. The Minister's call would have had no effect, and was pointless.
One wonders why the Minister, or was it his staff, rang on a landline when the Minister has my personal cell phone number. I am quite capable of answering a phone while eating a sandwich, particularly if a Minister is on the line.
An hour later the Minister walked into Parliament, as did Conservation Minister Maggie Barry, and neither made a ministerial statement - clearly they did not regard the finding of myrtle rust as urgent enough to alert the country. And advertisements warning the public and producers appeared in papers days later.
The facts are, there have been 148 biosecurity incursions under the National government. This is disastrous for New Zealand producers and the economy.
Mr Guy is now asking New Zealanders to believe myrtle rust was airborne from Australia.
How could it blow across the Tasman sea, land smack bang in the middle of Kerikeri, in a nursery, and none drop on any of the west coast of New Zealand?
It's clear Mr Guy and his officials were asleep at the wheel, and New Zealand will now pay a huge price just to try and contain this fungus. He should get on with that work instead of attacking the Northland MP, who is trying to make sure the government focuses on issues that matter to the people and the economic future of this country.
WINSTON PETERS
MP Northland