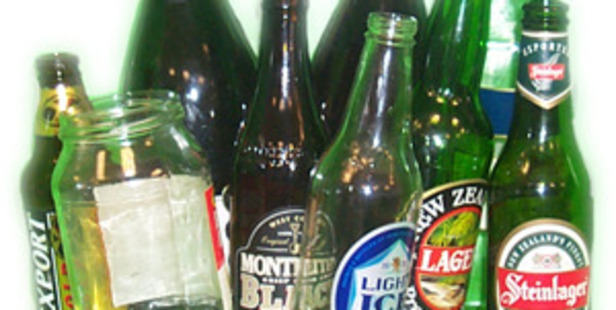 Cash for Containers NZ, a newly-formed group that's calling for the introduction of container deposits on bottles and cans will be launched in Kaitaia on Saturday.
Founder and Far North expat Warren Snow said the Kiwi Bottle Drive would be launched at the Kaitaia market, from 8am to 12.30pm.
"We will pay 10 cents for every clean drink container, including, glass, plastic, aluminum and steel," he said. "There will be a limit of 200 bottles per person, and we will keep paying until there are no more bottles or our funds run out." There will also be cash spot prizes, and eco-cleaning products will be given away.
Mr Snow said a cash for containers scheme offered numerous benefits, including a significant step forward in environmental care.
"Not only will it stop littering with cans and plastic bottles, it promises to be a tipping point that brings in e-waste, tyre and agrichemical product stewardship schemes," he said. "Refundable bottle deposits give a value to collecting bottles that quickly becomes an income for local people, as well as a fundraising opportunity for marae and community groups without the ethical complications of the gambling and liquor foundation funds.
"The implementation of cash for containers will essentially start putting in place infrastructure to encourage a circular economy, beyond recycling of drink containers.
"Sustainably-minded groups will have the opportunity to become cornerstones of this, and will gain from the potential of becoming depots for the buy-back of drink containers, as well as fundraising opportunities.
"We will also have our petition to the government for people to sign at the market."
Mr Snow said the aim was to have the petition (www.our.actionstation.org.nz/p/cashforcontainers) gaining traction until the September election, for presentation to the new government.
"The Kiwi Bottle Drive has the support of the NZ Product Stewardship Council, because it puts the responsibility for the costs of recycling beverage containers with the producers instead of councils.
"At present the beverage companies only pay around one per cent of the costs of recycling their containers, and pay none of the costs of cleaning up the millions of containers going into the litter stream and the marine environment. They also lobby extensively to stop the government introducing bottle deposits, because they like the wider community to pay for cleaning up their mess.
"With a Cash for Containers scheme we will recycle nearly three times what we are at present, and they will all be genuinely recycled. We'll also create 2000-plus new jobs and new business opportunities."