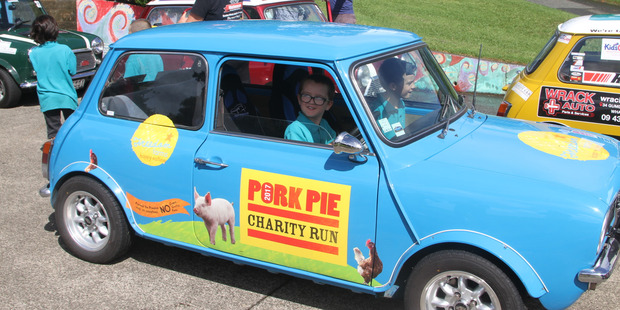 The hushed tones that traditionally accompany academic endeavour shattered at Kaitaia Primary School on Thursday, when 32 children - two from each class - were let loose on some of the 2017 Pork Pie Charity Run Minis.
Most needed no invitation to toot the cars' hooters, and those who did were encouraged to do so by their drivers.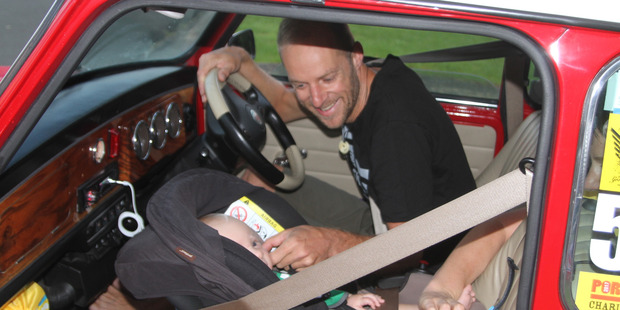 The rally's aim this year is to raise $200,000 for KidsCan - it had $172,085 in the bank on Tuesday. KPS principal Brendon Morrisey told his pupils that the charity did a good deal for their school, and for a lot of schools.
The youngsters thanked their visitors with a lusty rendition of the school song, then leapt into the cars, and, just for a moment perhaps, imagined that they were off to Invercargill.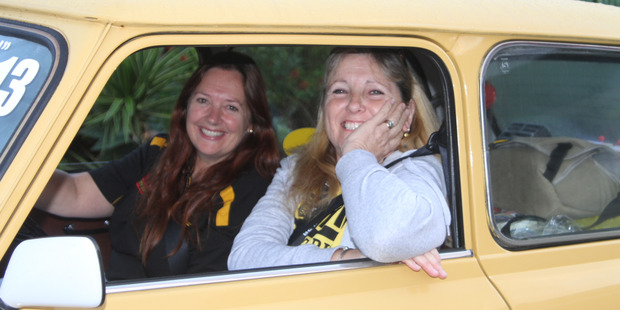 This year's fleet includes three brand spanking new Minis of limousine-ish proportions, courtesy of Mini New Zealand (one of them had 17km on the clock when it was handed over, while the oldest is a 1962 model, crewed by Dave Cotty (Mangawhai) and his son Neil, who travelled from England to take part.
Meanwhile the cars got away from Kaitaia a little earlier than scheduled on Friday morning. The crews included Teresa Agnew and Jo Whittingham, who had travelled north from Rakaia, shattering their windscreen at Taihape and motoring all the way to Auckland to get a replacement.
Organiser Annie Hensley said the rally had grown from 37 in 2009 to 60, which was the maximum that could be handled safely. And while some had travelled almost the length of the country to make the start line, every car would complete two trips from top to bottom by the time they got home.
Frank Waters and Carmen Doran, from Queenstown, undoubtedly set a record when they headed south with the youngest passenger of 2017, four-month-old Matt Waters, who was happily ensconced in the front seat while Carmen made herself comfortable in the back.