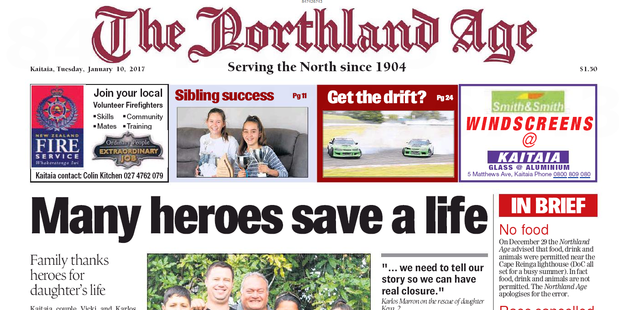 Hi readers.
As you will be aware, there are no print editions today of the Northern Advocate and Northland Age due to an electrical fault at the printing press.
We sincerely apologise for any inconvenience caused by the non-publication and we believe it is the first time in the Northern Advocate's almost 140 year history that there has been no edition because of a fault with the press.
Many of the stories that were to be in today's issues will appear on the Northern Advocate and Northland Age websites today.
In the meantime anybody wanting to access a digital copy of the Northern Advocate or Northland Age can do so free of charge today by going through the links below.
Access to these e-books is free today and include the full editions of both papers today, including advertisements.
Click here for today's Northern Advocate
Click here for today's Northland Age