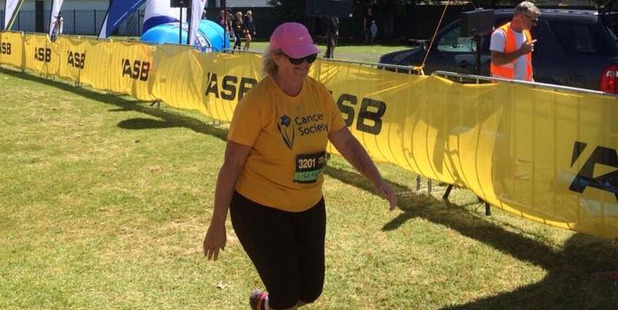 Lisa Jones know all too well the havoc cancer can wreak on people's lives, and it was this that propelled her over the Kerikeri half marathon course.
Since the beginning of 2010 Ms Jones has lost her father, sister, and very recently, family friend 16-year-old Georgia Buckingham to cancer.
Her brother Craig is a survivor, while her mum has lived with leukemia for 13 years.
"Yes, I'm from a family of five and I'm the only one who hasn't had cancer," Ms Jones said.
"Apparently they are unrelated, but you do feel like a ticking time bomb sometimes."
So despite having ACL surgery in May, Ms Jones strapped on her running shoes on Saturday and completed the 21km course, raising $1376 for the Cancer Society as she did. It followed about three months of preparation.
"It was my first half marathon and I turned 50 this year," she said.
The marathon also coincided with her sister Kim's 54th birthday. Kim died in 2012 from liposarcoma.
"I thought about Kim a lot, and Georgia because hers is so recent and she was only 16. I was thinking 'when is it going to end for people?'. Being Kim's birthday it was kind of the right day to do it," Ms Jones said.
Ms Jones said she wanted to highlight the fact that while the half marathon was an achievement in its own right, it was also a opportunity to do something for a vital cause.
"The Cancer Society is the main charity to benefit from the marathon and as an entrant you choose whether to fund raise," she said. "I'm hoping more people will take that option."
She said she was particularly passionate about the fact that the charity - run solely on donations - contributed to research into cancer.
"Why is it so prevalent these days? she said.
Ms Jones also worked for Far North REAP which co-ordinated Daffodil Day.