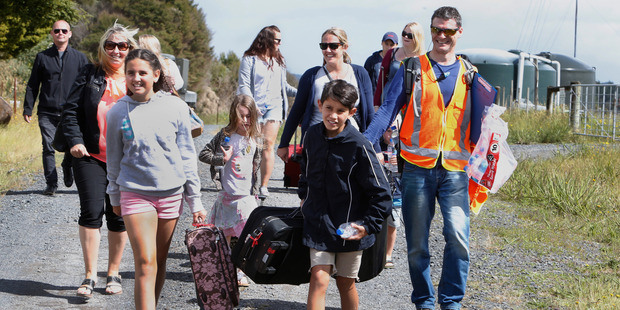 Northland is the star in a new Air New Zealand video being filmed mainly in the Bay of Islands - although a gorgeous blue 1966 Mustang and a young Shortland Street actor also in the video won't go unnoticed.
It is hoped the next in the series of the airline's iconic safety clips will tempt even more international and domestic visitors north.
The four days of filming in some of Northland's scenic locations are for a four-minute safety message in Air NZ's A320 planes and the bigger Boeing 777 - 300 planes.
It will be seen not only on board international flights, but on social media and other broadcasts. Air NZ's Jodi Williams said the national carrier had a target audience of many millions.
The airline is famous for its often-comedic safety videos, which it makes twice a year, highlighting different aspects of New Zealand's culture, sights and talent.
The last one starred hapless funny man Rhys Darby.
One of the real-life crew featuring in the video is pilot Louise Maihi, originally from Ahipara and who helped fund her flying career by working as a barmaid at Omapere.
The company is keeping fairly quiet about the plot of the new video, but Ms Williams said it has a travel and adventure theme starting with a flight to Bay of Islands Airport, and a road trip.
We can't give much away either, but during the first day's filming which the Age was invited to on Friday, Shortie actor Jayden Daniels, who plays Curtis, arrived on that movie-land Air NZ flight.
First, filming took place on board a plane parked on the runway. The next sequence shows Daniels walking out of the terminal, with the flight crew in that superbly photogenic Mustang pulling up and saying something along the lines of "want another ride?".
In he jumps and off they go.
We didn't see any other famous faces, but the company said the video will feature "both local and international stars".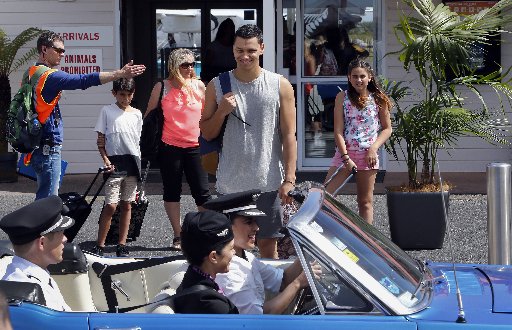 Filming involved more than 150 film crew and cast including extras scouted locally, Ms Williams said.
While it was an expensive exercise, the videos provided far more in returns than in expenditure. Those rewards were shared around the regions that feature in the videos, she said.
"As a tourism business Air New Zealand plays a key role in facilitating inbound travel to our shores, marketing all that our beautiful country has to offer," she said.
The Bay of Island's Marketing Group, an arm of Far North Holdings has invested in the project and chairman Charles Parker said the airline's videos generate huge volumes of international media coverage.
"You only need to look at the success of the airline's Hobbit and Bear Grylls videos in driving visitation to New Zealand to see the opportunity this next one presents for our region," Mr Parker said.
Far North Mayor John Carter said the Northland-focused video was a massive opportunity for the region. The video will be across the Air NZ fleet before Christmas.