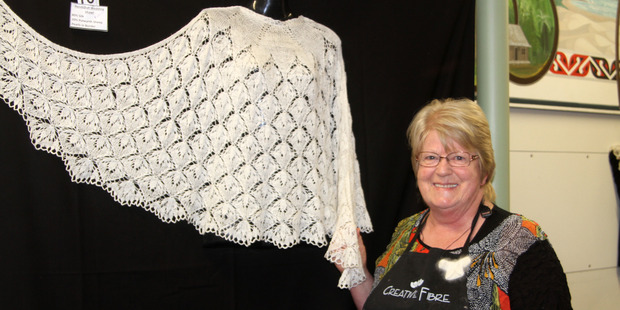 Renowned painter Marietta (no surname) travelled all the way from Port Waikato to judge this year's Far North art and craft fair at Te Ahu, and there was no shortage of candidates for the ultimate accolade.
But there was no going past Lynda Grieve's wedding shawl, described by Marietta as beautifully crafted, a very beautiful garment that represented a lost art.
"Garments like this are very rarely seen now," she said, presenting Lynda with her $1000 prize (which she said would go to the Far North Spinners and Weavers, who were planning to exhibit in Christchurch in April).
Lynda said she had worked to a pattern, albeit with slight modifications, using 80 per cent silk and 20 per cent Polwarth wool.
She had sewn genuine pearls into the hem to give it enough weight to hang properly.
Runner-up for the Best in Show title was Andy Duncan's collection of paua and bronze fish.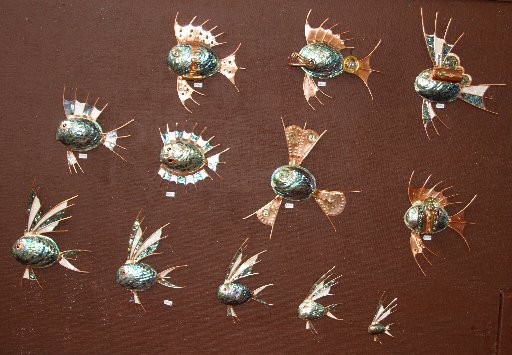 Arts Far North president Vicki Hall said the three-day fair had been very successful, thanks to those who had taken part and those who had admired their work.
'Holding hands in the arts' was her organisation's motto, and that had certainly been achieved, she said.
"Thank you to all who shared their art with each other and the public," she said.
Those who shared included Gisborne painter Van Ess (real name Billy Cakebread), who arrived in Gisborne from England in 1986 to play soccer and was now a very proficient self-taught artist in the style of the impressionists.