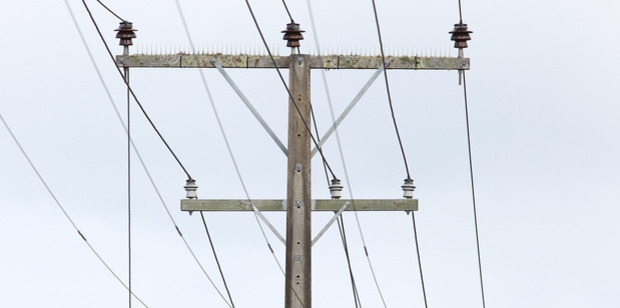 Top Energy is opposing an Inland Revenue plan to tax the rebate it pays its customers every year.
The proposal came to light last week via a 'top secret' IRD memo revealing that the department was planning to impose a tax of 28 per cent, on the basis that the rebate (traditionally $200 per residential Top Energy customer) is effectively a dividend.
If enacted, the change will affect 12 community trust-owned lines companies, including Top Energy and North Power.
Top Energy chief executive Russell Shaw said his company would be submitting against the proposal and explaining the rationale behind the credit, which he described as a discount (paid this year as a credit on the November power bill).
Lines companies had long had a "binding ruling" from the IRD that the discount would not be taxed, but that agreement had expired in 2010.
"We believe the system [which was linked to customers' electricity usage] is fair, and for many years the tax man agreed," Mr Shaw said.
"Now they seem to be viewing it as a dividend rather than a discount."
Last week's Sunday Star Times, which revealed the memo, quoted Wellington-based PriceWaterhouseCoopers partner Todd Stevens as labelling the proposal as outrageous.
Hundreds of thousands of families would lose tens of millions of dollars, he said, asking if the IRD's next move would be to tax Briscoes' weekend discounts.
He estimated taxing $87 million in rebates would deliver $24.4 million to the IRD.
For more than 15 years, he added, the rebates had been an important mechanism for lowering household power bills.
Inland Revenue declined to discuss the affairs of a "small group of taxpayers," citing secrecy terms of the Tax Administration Act.