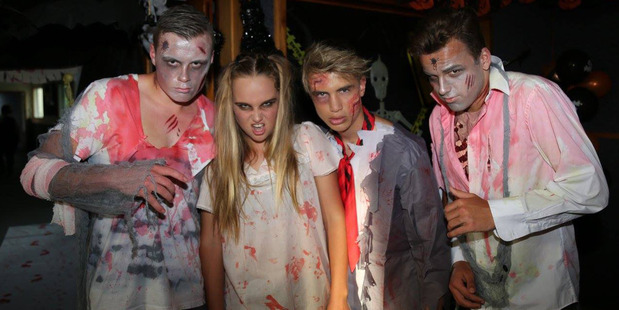 Ghouls, ghosts and other creepy creatures were out in force for Kaitaia College's Halloween dinner, organised by a dedicated team of college staff and whanau to raise funds for 40 students and seven whanau members who will be embarking upon a cultural excursion to Europe next year.
They will leave in July, visiting 12 countries, including France, Italy, Croatia, Greece and Turkey over four weeks, principal Jack Saxon saying the aim was to "to lift the goalposts and broaden the horizons for our tamariki".
"The trip is about connecting back to culture, hence the significant proportion of the trip that will be spent in Dalmatia, Italy and Greece," he said.
For some students it will be their first flight, and for many their first time out of the country.
Several fundraisers have taken place so far, more are planned for next year, and any other opportunities to add to the kitty will be welcomed.
Parent Andrea Panther said she was excited that 40 young people would be exposed to overseas travel, learning and experiencing different cultures, while sharing theirs.
"They will come back enriched, and able to give back to our kura and community," she said.
The Halloween dinner was several months in the making, Kirsty Saxon saying it would not have been possible without generous support from the community.
"Numerous auction items, spot prizes and all the food for the buffet dinner were donated, and a large group of volunteers were on hand to make it happen," she said.
"Students took up roles as diverse as food preparation and serving, to freakishly scary
horror characters.
"Two hundred people were present for the sit-down meal, included local meat and seafood, followed by music and dancing with DJ Venom."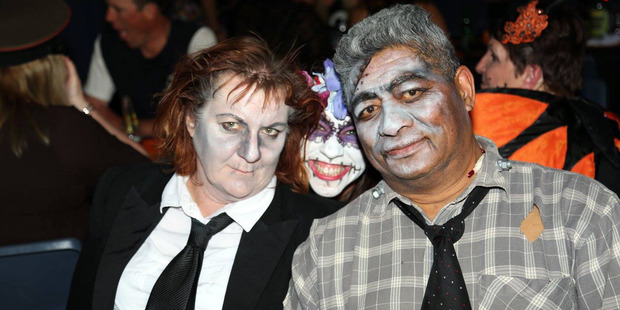 Parent co-ordinator Leonie Rogers said her group helped raise just over $20,000, with the money going towards the $6500 needed for each one of the travelling students.
For now the students were settling down for their exams, but they would be available for holiday work and future fundraisers to make their dream trip come true.
Mr Saxon would be delighted to hear any ideas anyone might have regarding fundraising opportunities.