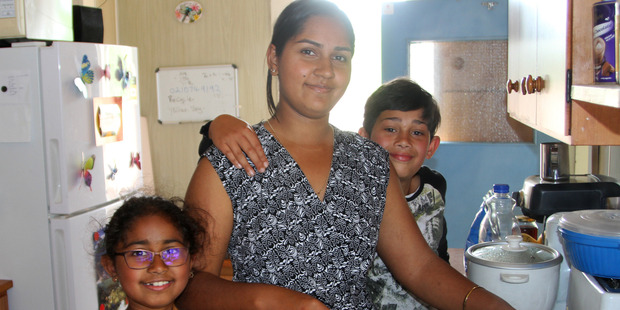 Raghni Stacey's stove is well and truly earning its keep this week, as she, her mum and her two children prepare to celebrate Diwali at the Fairburn Kaiaka Hall on Saturday night.
Mrs Stacey's mother, Emrit Singh, was cooking up a storm her daughter's home at Fairburn on Tuesday afternoon, with the emphasis on sweet treats, while her daughter left briefly to collect her children, Kelly and Jenna, from school. She was back into it the moment she stepped back through the door.
Mrs Singh, who is visiting her daughter on a three-month holiday from Fiji, said she would be cooking all that day, all today, all tomorrow, all Friday and through Friday night, finishing off on Saturday.
She had shopped in Auckland for her ingredients, and would have 20 dishes to deliver to the hall on Saturday evening.
She had no idea how many mouths would need feeding, but suspected it would be 500 or more.
She was also happy to provide lessons in the art of Indian cooking, and was expecting visitors yesterday for that purpose.
Meanwhile committee chairman Peter Niepel said the Fairburn Kaiaka Hall had been put to all sorts of uses over the many years it had served its community, but Saturday evening's hosting of Diwali would surely be a first, with a welcome for all.
"We have had a huge response from people outside our community," he said.
"There is a very positive response from the Indian families and people around Fairburn, and we hope this will be a great evening to experience another culture's festival and customs."
Lilo Merker had organised an Indian dance presentation, with her friend Inderjeet Kaur (Monika) Bedi, a professional dancer, while a huge effort was going into preparing the food.
"This happens over a whole week, and everybody is helping," Peter added.
Entry on Saturday night (from 6pm) will be free, and food will be on sale.