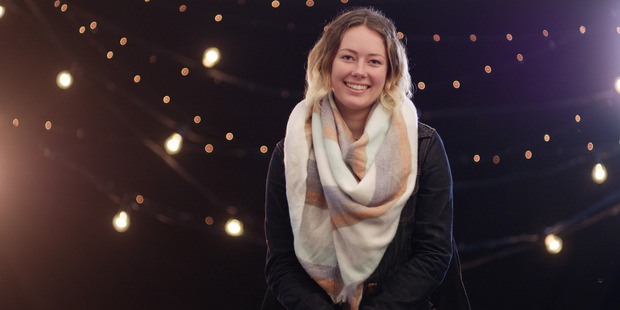 Kaitaia teenager Nina Griffiths has won a $10,000 AMP scholarship to help her pursue her dream of opening a youth-run community centre and support group for suicide survivors and youth in the Kaitaia district.
The Kaitaia College student made headlines earlier this year when she organised a community korero with comedian and suicide awareness campaigner Mike King as guest speaker, at Te Ahu.
Almost 200 people turned up, with the discussion also attracting huge interest on Facebook.
Nina said she believed Kaitaia needed a youth-led suicide prevention programme that would give young people somewhere to go for help.
"I lost two mates in the last couple of months, and we shouldn't have to lose so many before we do something. Reluctance to talk about suicide is not working as a preventative," she said.
Last week she was named as one of 28 "determined Kiwis" who had the courage to pursue their diverse dreams and turn them into reality, and had been granted AMP scholarships worth more than $200,000 to help them.
She said last week that a permanent youth centre was needed now more than ever.
"In the last few months there have been upwards of five youth suicides in Kaitaia, stabbings and the record meth haul found.
I lost two mates to suicide, and numerous friends have attempted it, because they felt as though they had nobody to talk to or nowhere to go. In the wake of all of this negativity, we need this," she said.
"I've had some amazing mentors who have really inspired me," she said.
"I'm also doing it for my mates, because I don't want anyone to have to lose a friend like I have."
She had not really expected to win a scholarship, and saw it as a win for her community.
The money would be used to secure premises.
"It will be a youth space run by the community where positive activities can be run to combat the suicides," she said.
"We want to work on building resilience in the community by giving (youth) somewhere to go and access opportunities and social services. There are various places for those sorts of things, but they're all spread out and there's no collaboration. That's the strength of having it all in one place - I can go there and get career advice and talk to a counsellor."