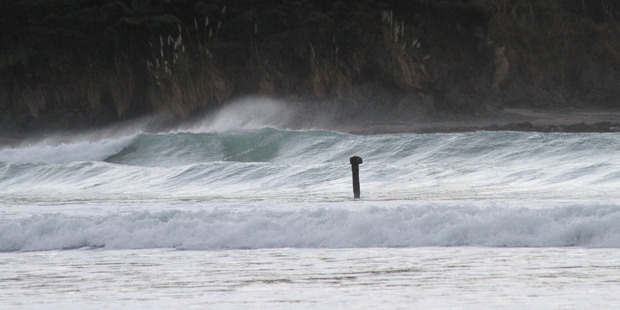 The mysterious disappearance of the crankshaft that gave Te Kohanga its colloquial name, Shipwreck Bay, angered and upset many people, but now some are saying that their attachment was more than emotional.
The crankshaft, from the 59-tonne paddle steamer the Favourite, which was driven ashore on April 1, 1870, served as an indicator of the break for surfers as much as it marked a historic maritime event.
The rusted wrought iron shaft, which had been the target of 'flagpole-type' attacks in the past, vanished in early August.
Some surfers now say that without the shaft, the top of the boiler, which is the only other remnant of the wreck still above the sand, is a danger to them and swimmers. Others say it is no more of a hazard than a rock or other natural feature under the water's surface, which surfers learn to be aware of or look out for.
One local man, who has surfed the area for 40 years and asked not to be named, described the shaft's disappearance as "a shame."
"It's like an old friend's gone," he said, adding that surfers had always used the "Shippies" shaft to relate distances, as well as marking where the boiler was. A lot of learners went to Shipwreck Bay because it was safe.
One theory is that the shaft was cut down and removed. Another is that it succumbed to weeks of winter storms, although that doesn't explain how itcompletely disappeared.
Northland harbourmaster Jim Lyle said he had no immediate concerns about whether the shaft, if it was still there, or the boiler represented a hazard. No one had raised the issue with him, but staff would "take a look," he said.
Ahipara man Reuben Porter admitted to trying to cut the shaft away from the boiler in December 2014 as a protest against offshore oil exploration, but he hadn't finished the job when he was asked by members of the public to stop, and did so.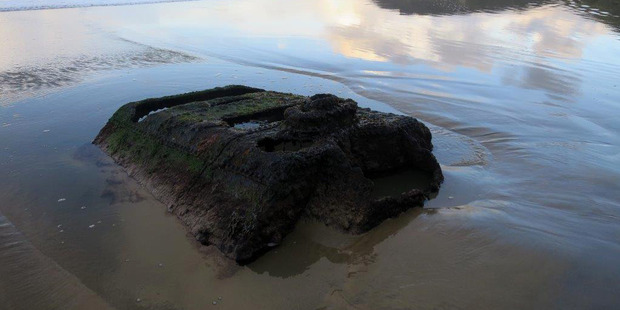 "That shipwreck is historic junk. It is an insult that represents nothing but signs of the historic pillage of the environment and natural resources," he said.
He was pleased that the shaft had gone, but had no idea what had become of it.
The name Shipwreck Bay needed to go too, he added, because Te Kohanga (The Nursery) more accurately reflected the nature of the area.