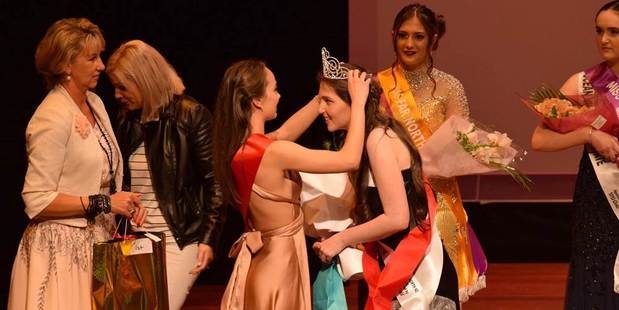 Okaihau teenager Megan Hammerton was crowned Miss Far North 2016 in Kerikeri on Saturday night.
Her predecessor, Danielle Collings, was there to formally hand the title over to the 18-year-old, who won the pageant ahead of 14-year-old Sophia Fotheringham (Taipa) and 14-year-old Te Akimiria Muriwai (Kamo).
Te Akimiria also won the People's Choice award, decided by Northland Age readers, while 14-year-old Rochelle Pattison (Kerikeri) was named Miss Personality, 15-year-old Mia Bentley-Tsibuah (Kerikeri) Miss Catwalk, and 18-year-old Zarena Blucher (Kaitaia) Miss Photogenic.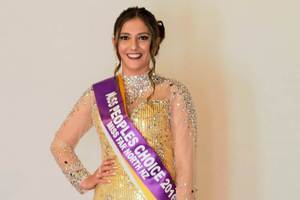 The Little Miss Far North title went to 12-year-old Paige Naylor (Kawakawa), runner-up nine-year-old Coolie-Berry Maxwell (Okaihau), second runner-up nine-year-old Breanna Ott (Okaihau).
The junior Miss Personality was five-year-old Ashlyn Garrett (Umawera), and Miss Photogenic eight-year-old Petra Roper (Kaikohe).
The judges were NorthTec beauty therapy tutor Amelia Brookland, for the third consecutive year, and Whangarei restaurateur Sandra McLean-Woods.
Pageant organiser Alarnya Ashby, who staged the pageant at the Turner Centre for the first time, said the evening was a great success.
"All the girls looked great. I'm proud of them all. They are all winners," she said.