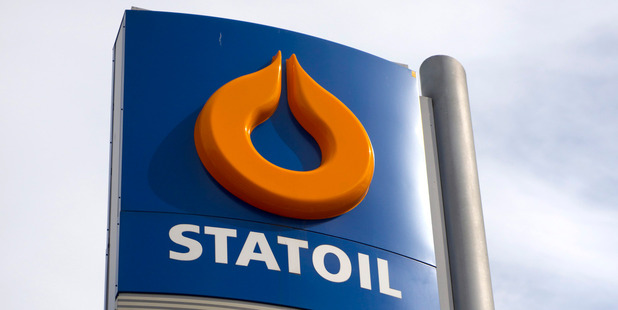 Norwegian-based Statoil has told the government that it is relinquishing its oil exploration permits in the Reinga Basin.
Vice-president exploration Pal Haremo and New Zealand country manager Brynjulv Klove were in Kaitaia last week to break the news, ahead of publicly releasing it on Friday.
The company was awarded two exploration permits for the Reinga Basin, about 85 kilometres off Northland's west coast, in 2013 and 2014, Mr Klove saying that seismic data gathered over the last three years suggested that the chance of making a large oil or gas discovery was small.
"We have decided to conclude our exploration work in Northland, and return those exploration permits to the Crown," he said.
"Some may speculate that we are surrendering the permits for various reasons, but the only reason is that we see the probability as too low to justify continuing our search."
Mr Haremo said he was very disappointed by the decision, but while other exploration companies might disagree, Statoil was abandoning the permits for clear technical reasons.
The company would now focus on exploration off the southern North Island's east coast and elsewhere in the world.
The work done over the last three years had not been without value, however.
Very little had been known about the permitted area prior to 2013, and the environmental data collected by Statoil would be made available to the government, iwi and the public.
"There have been protests, but others have been open to us," Mr Haremo said, "and we want to give what we can in return."
The company had also worked hard to establish positive relationships with iwi and community leaders, local politicians and businesses in Northland.
"We have always been here to inform, listen and explain," he said, that engagement with the people of Northland extending to his and Mr Klove's visit last week to personally inform the region's leaders of the decision to withdraw.
Mr Klove added that there had been some "great meetings" over coffee at Kaitaia's Gecko cafe, but Statoil was not yet ready to leave Northland altogether.
The company had committed to funding a second GNS Science Camp next year following this year's inaugural camp, based in Kaitaia, the only stipulation being that it focus on the Far North's west coast.