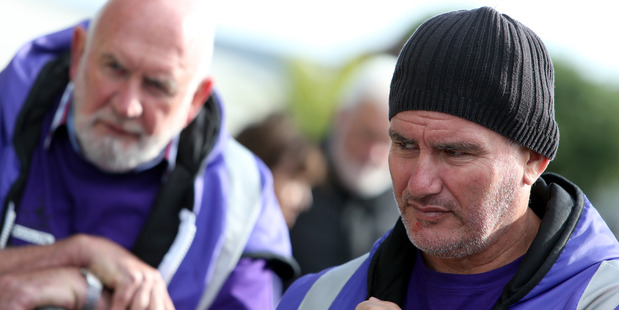 Kelvin Davis has never walked a full marathon before but the Te Tai Tokerau MP has committed to walking 40km every day for a week to raise awareness about sexual violence.
The Seven7 hikoi, seven marathons in seven consecutive days, follows last year's Massive hikoi in which Mr Davis and others walked from Auckland to Cape Reinga in 16 days also to encourage people to speak out about sexual violence.
Mr Davis admitted he had not thought through this year's venture.
"We obviously thought through a few logistics but thought 'what the hell, you've just got to do stuff'.
"It's the cause and I've got a good pair of walking shoes, I'm sure I'll be able to last the distance," he said.
He plans every day to leave from Awanui School at 8am and head to Kaitaia. From there he will do a figure 8 around the Kaitaia area clocking up 40km.
The hikoi reflects the need to eliminate sexual violence - while it will take commitment and endurance, if it is broken down into small steps and everyone does what they can, it is possible.
Mr Davis has never walked a full marathon before. He has walked two half-marathons - the last one 10 years ago.
"Last year when we walked we covered 440km in 16 days, a couple of those days we covered nearly a marathon in one day. We survived and it goes to show our commitment to the kaupapa, we're prepared to get blisters and get aching feet."
But Mr Davis said the pain he will endure on his walk is nothing compared with that of a victim of sexual violence.
"My blisters will heal but the emotional and harm that's caused to people who survive sexual violence, it never goes."
Mr Davis, who said he had not trained for the seven-day walk, said he hoped it would encourage people to speak out about sexual violence as "silence is the greatest enabler".
Kaikohe pastor Mike Shaw will be supporting Mr Davis' initiative by setting up a 6km course in Kaikohe.
"I 100 per cent support his effort to get the issue on the front page in terms of something that needs to be dealt with - whatever crazy things we need to do," said Mr Shaw.