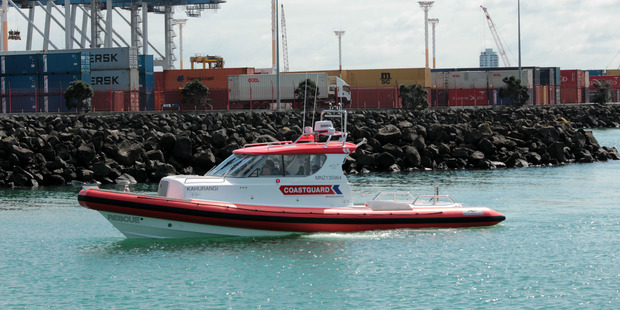 Coastguard Whangaroa will officially launch a new $750,000 purpose-built rescue vessel at the Whangaroa marina on Saturday week (October 8).
The public ceremony will begin at 2pm.
Coastguard Whangaroa president Bob Kidd said community support had been crucial in getting the 11.2m rigid-hulled inflatable Kahurangi (Jewel of the North) "across the line."
Five years of planning and fundraising had gone into the project, more than $125,000 coming from community donations, donors and unit reserves, along with grants from Foundation North, the Lottery Grants Board, Pub Charity, Trillian Trust and the Oxford Sports Trust.
The new vessel was commissioned to replace the ageing existing vessel, which was donated to Coastguard Whangaroa in mid-2012 after more than a decade's service with another Northland Coastguard Unit.
To complement the new vessel, extensive volunteer recruitment and training has been undertaken to increase the number of skilled wet crew volunteers, ensuring the unit could continue to respond to incidents 24 hours a day.
"The Whangaroa region swells in summer with an influx of visitors from across the country, resulting in large numbers of boaties on the water. The new vessel has been custom-designed for the needs of the area, and to cope well with the often treacherous conditions off the Northland coast," Mr Kidd said.
Built in Auckland by Smuggler Marine, and powered by dual 260hp engines, Kahurangi would be much more capable than her predecessor.
"The end result is that boaties can rest assured that Coastguard will have their back should they ever run into trouble," he added.
Coastguard Northern Region CEO Callum Gillespie is delighted to see the project completed.
"Whangaroa Rescue is an exciting new vessel to add to the 26-strong fleet that now supports Coastguard's marine search and rescue activities around the Northern Region," he said.
"This vessel will serve the Northland boating community and the public for years to come, and the team is immensely grateful to everyone who has contributed to get Whangaroa Rescue launched."
Coastguard Whangaroa volunteers had attended 41 incidents since January last year, Mr Kidd said, ranging from mechanical difficulties to full-blown emergencies, ensuring dozens of boaties had been brought back to safety.