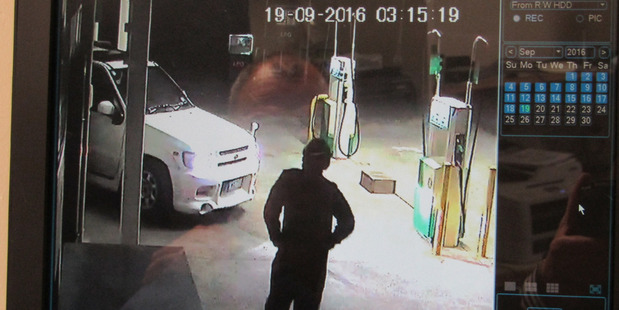 A 28-year-old Kaikohe man has been charged with receiving after ram raids on two Far North service stations in the early hours of Monday morning.
A police spokeswoman said officers executed a search warrant at a Kaikohe address the same day, finding the registration plates of a vehicle involved and making the arrest.
A station wagon, reported stolen in Kaikohe, was reversed through the front door of Kaeo's BP service station at about 2.30am. A second vehicle (both were white) was also there.
Business owner Teulon Kingston said the thieves ripped the casing out of the ATM machine but couldn't get to the money.
Nor did they get to cigarettes inside the shop, which he suspected was what they were after.
The till had no money in it, and the thieves, three men and a woman, eventually left with only a packet of sweets worth $4.70.
It was the fourth time his premises had been burgled in the 18 months since he bought the business, but this was the first ram raid.
Mr Kingston said the other three break-ins had been were "quite tidy". The cost of repairs this time was expected to reach four figures.
The offenders then drove south on State Highway 10.
At about 4.50am an alarm at a Waipapa service station was activated, with police finding that both the front and back doors had been smashed.
Bollards at both the front and back doors after previous ram raids stopped the vehicle this time, but the thieves managed to kick in the glass door at the front and prise the door off its hinges.
It is not known if anything was taken.
The stolen vehicle was found a short time later on Waiare Road, near Waipapa, but the second vehicle was still not found yesterday (although its registration plates had been found).
The spokeswoman said a sighting by a member of the public on Monday afternoon led to a search warrant being issued.
The arrested man appeared before the District Court at Kaikohe and was remanded on bail until October 11.
Anyone who has information about the other offenders is asked to call the Whangarei police station on (09) 430 4500, their nearest police station, or Crimestoppers anonymously, on 0800 555-111.