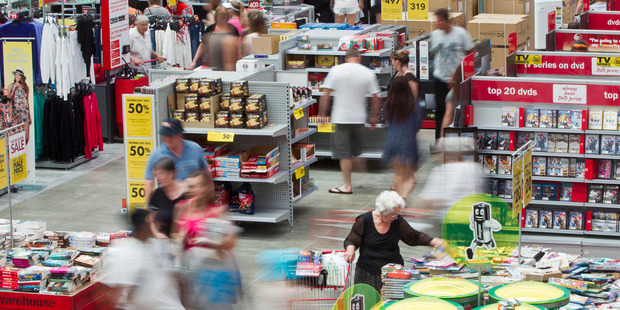 The Far North District Council has denied that it, or the NZ Transport Agency, has shown favouritism to The Warehouse/Noel Leeming, at the expense of locally-owned businesses.
General manager district services Dr Dean Myburgh said the consent for The Warehouse and Noel Leeming to use North Park Drive for truck access via the addition of a turning lane was issued after due process and consideration by the council.
Parallel parking had only been removed from outside The Warehouse. That had been solely a council decision, made to improve traffic flows. It had not been requested by The Warehouse or Noel Leeming.
Council planners, engineers and the NZTA had all considered the turning lane resource consent application, agreed it was appropriate and approved it.
Parking outside Mitre 10 and Folders, on the other side of the road, was unchanged.
"Council has never made the supply of street parking part of Mr Brown's subdivision consent," Mr Myburgh added.
"In fact the design of North Park Drive was originally proposed by Mr Brown's own engineers. The 12m width of the road is standard for this type of development, and is the same as other industrial/retail areas in the Far North, such as Klinac Lane in Waipapa."
In order to meet permitted parking standards, businesses must supply a minimum number of on-site car parks. If they cannot, resource consent is required. Roadside parking can be used to accommodate overflow.
Businesses must meet their own on-site parking obligations."
There was a rear entrance to The Warehouse site at the southern end of North Park Drive, running behind several occupied homes on Donald Lane.
For its own reasons, The Warehouse had chosen not to use that entrance, opting instead for delivery access via North Park Drive.