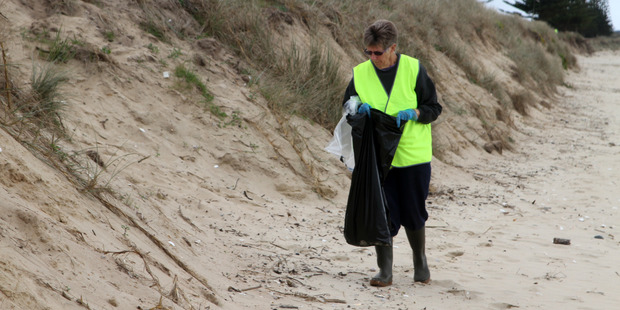 Tim Rolls was expecting the drains along Ramp Road to yield the usual haul of bottles, cans and plastic, but he scored the find of the day when he discovered a decidedly unglamorous mannequin's head.
Tim, officially from Napier but 14 years into a holiday on the road, was part of a small army of volunteers who turned out at Tokerau Beach on Saturday for the Far North branch of the New Zealand Motorcaravan Association's annual emu parade.
Some scoured the beach, where Lyn Silverthorne (Kerikeri) made her spring clean debut, and, encouragingly, wasn't finding a great deal to go into her rubbish bag, although those who worked in the dunes behind the beach reportedly had less trouble finding stuff that should not have been there.
Others who delved into the drains on Ramp and Inland roads, included Elaine Crawford (Whangarei), who was doing her bit with enthusiasm despite having recently undergone a knee replacement.