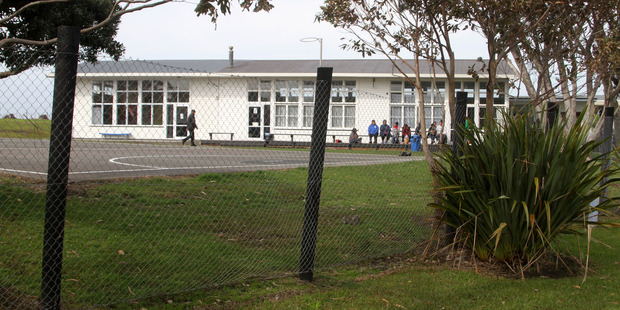 The future of Whatuwhiwhi's Te Kura Kaupapa Maori o Rangiawhia is under review, the Ministry of Education-appointed commissioner citing issues including aggressive behaviour towards staff and a breakdown in relationships as having affected pupils' learning.
Public submissions on the school's future close tomorrow, with a decision expected early next month.
The kura's newly-elected board of trustees was dissolved on July 25, with the ministry appointing Tunney McFadyen as commissioner in response to "serious concerns" in a range of areas, including governance, a breakdown in relationships and trouble recruiting staff.
"There is a history of poor inter-relationships within the community and with the kura," Mr McFadyen said.
"This got to a level where the ERO commented that whānau, board and kaiako relationships were impacting negatively on the quality of student learning.
This situation is troubling and serious."
There had also been incidents of aggressive behaviour towards staff, although he could not say if any of those incidents had been referred to the police.
The kura has been closed since the principal's contract expired at the end of the second term and she chose not to renew it. Nor did the other two teaching staff return for the third term.
The latest ERO report, which was released when the school became unoperational following a review on June 1, noted "significant changes in leadership, kaiako, and a breakdown in whānau, board and staff relations."
It recognised a school-wide focus on promoting positive behaviour, but despite the efforts of staff, kaiako and the board of trustees to create a nurturing learning environment the breakdown between whānau and staff remained a concern, and students' progress and achievement was compromised.
"Students are affected by the tension and poor relationships in the whānau," the report added.
The kura has had five principals, two of them in an acting capacity, since 2005, the ERO report saying changes in professional leadership since 2015 had impacted on the implementation of systems, strategic direction and school developments.
"[These issues have] been on-going, but as the ERO has indicated, now that it is impacting on student learning it has necessitated immediate change," Mr McFadyen said.
The last ERO report had recorded a roll of 52 pupils. Mr McFadyen said he and the ministry were working on enrolling them at other schools.
"We are continuing to discuss the enrolment of tamariki with some whānau to ensure that their children are enrolled at a school," he added.
Some pupils had enrolled at Taipa Area School, Kaingaroa, Te Rangi Aniwaniwa and Te Kura Kaupapa Maori o Pukemiro.