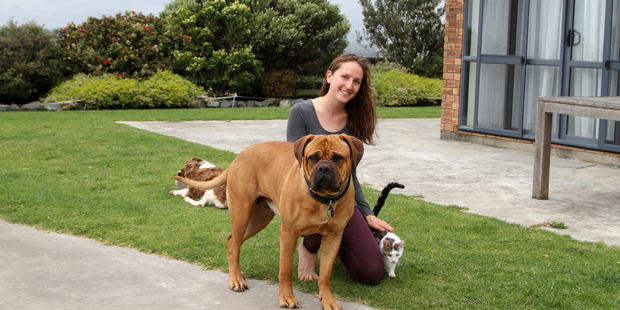 Teenager Caitlin Rose Johnson hopes that Saturday morning's Lights for Life demonstration in Kaitaia will provide the spark needed for a new understanding of the problems faced by some young people.
"It doesn't have to be like this," she said of the continuing scourge of suicide, many of those who took their lives being young and needlessly desperate.
About 30 people gathered at the lookout above Kaitaia at 5am on Saturday, a display of concern that Caitlin hopes will become a regular event. And the 17-year-old student, whose life has been deeply touched by suicide, believes the community has the solution in its hands.
Parents needed to listen to what their children were saying, she said.
Too often problems were dismissed as "teenage dramas, just a phase". Too often young people felt they were not taken seriously, and too often that led to them harming themselves.
Some would be damaged, some would take their own lives.
"Young people need someone to listen to them about their problems," she said.
"Teenagers don't know how to deal with stuff, and if no one listens to them they feel they have nowhere to turn. It might not be a big deal to adults, but it is to kids."
There were other issues - there was nothing for youth "up here", nowhere to simply hang out, no one to mentor young people.
"It's having a ripple effect. Every time a young person takes their life it increases the chances that another person will do the same," Caitlin said.
Lights for Life was about showing that there was hope, that others in the community were there for those who needed support.
"I'm proud of the people who came out this morning," she added.
"They are people who care. They know that we need more opportunities for kids to get the support they need. They know it's hard for kids to reach out."
Caitlin also saw a serious lack of mental health services. Kaitaia Hospital had no resources, nowhere for those in need to recover. Those who were admitted to the hospital's sub-acute unit tended to feel they were being branded as crazy, which they were not.
They were then "thrown back" into the environment in which they had been struggling.
Schools were not addressing the issue either.
"It's the elephant in the room. We need to stop ignoring it," she said.
"We just need somewhere where kids can meet, where support groups can make themselves known and available.
"Enough people know about this to do something, and hopefully now that will start to happen."
Where to get help:
• Lifeline - 0800 543 354
• Suicide Crisis Helpline (open 24/7) - 0508 828 865 (0508 TAUTOKO)
• Depression Helpline - 0800 111 757
• Samaritans - 0800 726 666
• Youthline (open 24/7) - 0800 376 633. Text 234 for free between 8am and midnight, or email talk@youthline.co.nz.
• 0800 WHATSUP (0800 9428 787), Open between 1pm and 10pm on weekdays and from 3pm to 10pm on weekends. Online chat is available from 7pm to 10pm every day at www.whatsup.co.nz.
• Healthline - 0800 611 116
- For more information about support and services available to you, contact the Mental Health Foundation's free Resource and Information Service on 09 623 4812 during office hours or email info@mentalhealth.org.nz