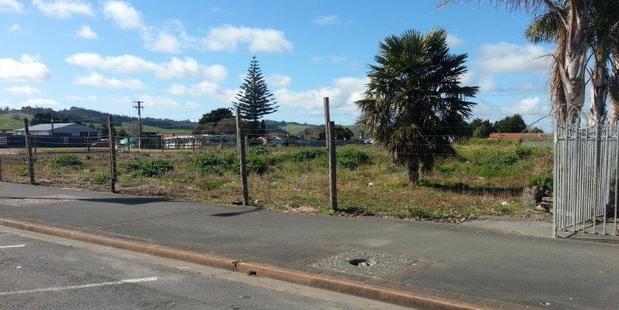 Te Runanga-a-iwi o Ngapuhi, which owns the now vacant lot in Kaikohe's main street that used to be the site of the Kaikohe Hotel and its predecessors for at least 120 years, is keen to explore options for its future use.
As part of a preliminary study the runanga has engaged the University of Auckland's School of Architecture and Planning to bring some ideas.
Iwi development leader Tania Pene said the ultimate aim was to develop a space that reflected the district's bicultural nature, and also spoke of its history.
The runanga also hoped that its plan to invite creative ideas and solutions for the run-down site would provide a "buzz" for the town.
"This development, we believe, will contribute to community pride and community spirit in Kaikohe, setting the scene for the community to contribute to what may be an iconic development that reflects the bicultural spirit of Kaikohe," she said.
School of Architecture and Planning students were out and about on Broadway on Saturday morning, gauging public feeling about what might be done on the site.
"There will be further opportunities for the community to share their views as well," Ms Pene added.
"We are approaching (Far North District) council, community boards and Kaikohe Business Association for support and input."
The hotel's glory days included the newly-crowned Queen Elizabeth and her husband Prince Philip waving to the crowd from the veranda in 1953.
The derelict pub with no beer sat slumped in its prime location for several years until 2013, when the runanga bought it for $287,000.
It was declared a dangerous building early in 2014, and was subsequently 'deconstructed,' plank by plank.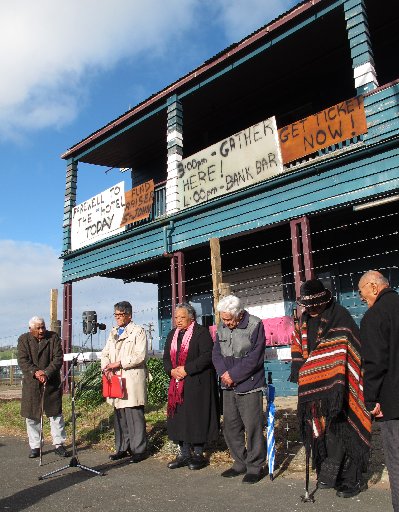 Since then a volunteer group has attempted to turn the site into a youth zone, and it has been party central at the culmination of the town's Christmas parades, housing a bouncy castle, ferris wheel and other attractions.
The runanga envisages an inclusive wider process staged across a four- to five-year period, looking at the vision, relationships, research, consultation and development options, Ms Pene said.
As an interim measure the unglamorous eyesore on Broadway would be tidied up.