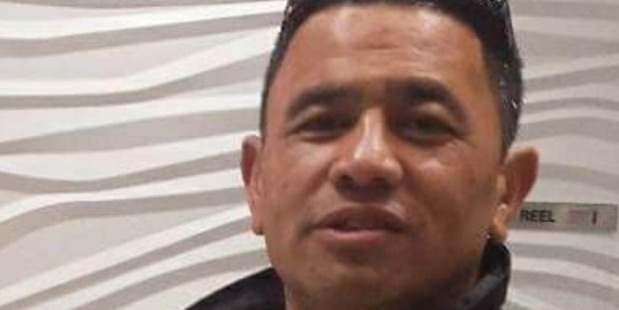 The police investigation into the disappearance of 48-year-old Waipapakauri man Kimble Moore more than five months ago has been upgraded to a homicide inquiry.
Mr Moore was reported missing by his partner from a Taipa address on Friday March 18.
Detective Inspector Kevin Burke said information gathered during that inquiry had led to his disappearance being treated as a homicide.
He was last seen in the company of fellow Tribesmen gang member Rawden Yates, who was arrested on unrelated charges after a three-week manhunt.
"We have made a number of arrests in relation to other offending uncovered during the investigation. Many of those people are in custody on charges including aggravated robbery, unlawful possession of firearms and offering to sell methamphetamine," Detective Inspector Burke said.
"As this is an active investigation we cannot discuss specifics of the case, or suspects, but we are following positive lines of enquiry.
"So far we've received information from members of the public which has greatly assisted police, and we encourage anyone else who has information on Mr Moore's disappearance to contact us at the Kaitaia police station on (09) 408 6500."
Last week it was revealed that Mr Moore's 57-year-old brother Gary is the subject of a second, unrelated homicide inquiry. His body was found at his home in Otara on July 31, their father, Billy Moore, saying the family was trying to stay strong in their time of need.
"What's the chances of that? The two brothers? They were the cruelest deaths you could think of," he said.
Their mother, Erana Moore (Ngati Kahu) told NZME that Kimble, the eldest of seven siblings, had moved to Kaitaia three years ago after a stint in prison, and had hoped to open a butchery in the Far North.
He grew up in Mangere and was a butcher by trade, but had been involved with gangs since the age of 18.
The family had heard many stories about what had happened to her son, including he had been "cut up and put here and there," but there was no evidence that could prove where he was or who might be responsible.
"I know he's gone, and I'd be stupid not to accept it. For me it's getting worse. It makes me feel shattered, but I'm his mum and I'm not giving up," she said.
"Someone knows what's happened and they need to give the family that bit of respect so we can have that closure for Kimble. I know he was no angel but he's still human."
The older brother died after what police described as a "physical altercation".
A 29-year-old man has been charged with his murder and will appear in court next month.
Mrs Moore acknowledged that people may be afraid to speak out about Kimble because of the gang link, but appealed to anyone who had information to "have the heart to come forward".