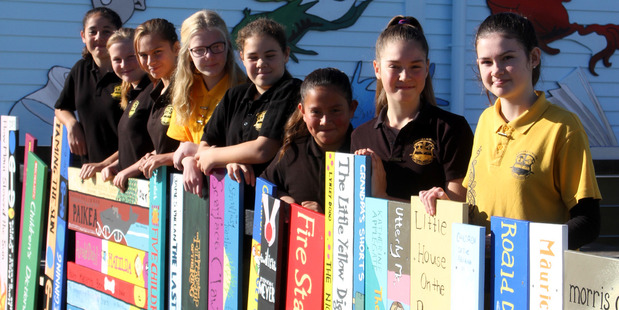 The children at Ahipara School have hit the wall - and their principal could not be more delighted.
Jackie Osborne said she had two particular passions - art and books - and her young charges were helping her indulge both of them.
The school features a number of very impressive outdoor murals, including a new one depicting Maui, the hungry caterpillar, Captain Underpants and some Dr Seuss characters, while around the back there's a butterfly garden (behind a flourishing crop of swan plants) and an illustration of the lifecycle of the frog.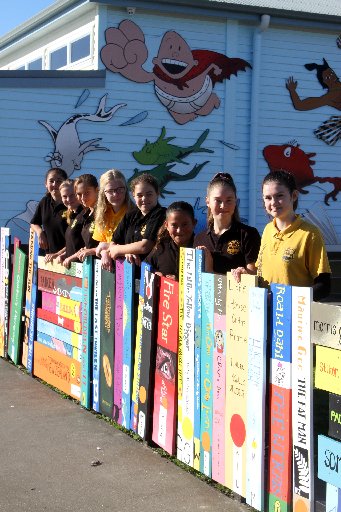 But the school's latest pride and joy is a fence made of panels painted as the spines of books, the latest step towards creating what Mrs Osborne said would become a Pukapuka Park. It would eventually feature beach umbrellas and Cape Cod-style deck chairs, making use of what was currently a dead space.
A purpose-built library was also on the drawing board, while the pupils who make up the mural design team have yet to get their hands on two more walls.
The library book fence was designed and painted by pupils, who learned a good deal, not least about fonts and lettering, in the process.
The only stipulations were that the titles they chose had to be in the school library, with a mix of overseas and New Zealand authors. And as well as exciting Mrs Osborne, it was having the desired effect.
"It's got the kids talking about the books and library patronage is increasing," she said.