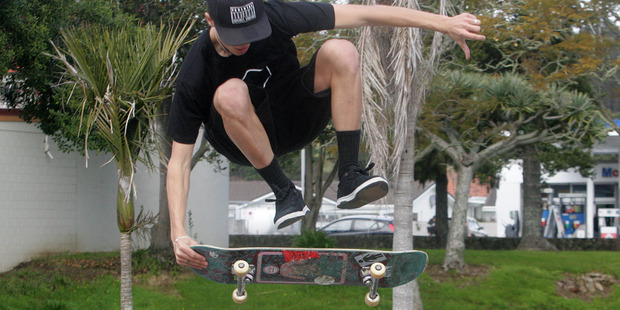 Organisers of a new skateboarding competition in Kaitaia on Sunday said the event was designed to highlight the issue of youth suicide in the Far North.
Llani Jaye Reihana Dunn said she came up with the concept for the inaugural Ramse Memorial skate competition in Kaitaia on Sunday to bring an awareness to the social problem which some feel has reached near catastrophic levels.
"[It's about telling kids] that we are here, that there's always someone to talk to," she said, remembering the Auckland-based Festival of Life organisation which was set up several years ago to help people talk about any issues they were facing.
The Ramse Memorial was scheduled to coincide with the 10-year anniversary of the passing of her brother, Michael Reihana Dunn, who everybody knew as Ramse.
The event was also dedicated to the memories of the late Jesse Simeon, Rapata Norman and Corey Hei Hei, the latter pair also well known in the close-knit local skating scene.
Llani said organisers did experience some teething problems - it was the first time she had taken on an event of this nature - but not enough to prevent them from making the Ramse an annual fixture.
"It went all right, awesome actually, just wasn't quite as planned out as I intended," she said.
The skate and scooter sections attracted five competitors each.
Top three placegetters were, skate: Vinnie Hutchinson 1, Kadin Matiu 2 and Hayden McEwan 3; scooter: Ocius Fong Toy 1, Bardia Matiu 2, Noah Tauroa 3. There was also a singing comp which was won by Chassidy Tecklenburg.
Prize packages for the top three placegetters included skateboard decks, tee-shirts, a $100 voucher from a local store, drink bottles and body washes. Llani thanked competitors and their supporters who came out on the day, and the local business which sponsored the event.