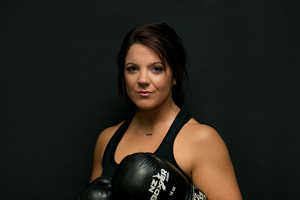 Local fight fans are certainly being spoiled for choice with the number of events on at the moment.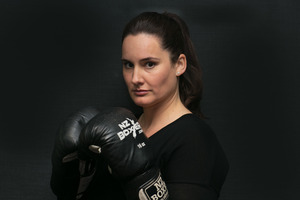 The list includes the fight night at Kaikohe's Memorial Hall to raise funds for the Life Education Trust Far North earlier this month and the upcoming charity bash in Kerikeri next week, while planning is well under way for the second annual Te Hiku Sports Hub fundraising fight fest in Kaitaia in September.
Of the upcoming Certified Builders Bay of Islands Far North Charity Boxing Event set to take place for the fourth time at the Turner Centre on Saturday, August 20, organisers noted all systems were go with 12 fights scheduled on the night's card.
Anyone wanting a ticket was out of luck, with all 461 tabled seats and 50 general admission well and truly snapped up several weeks ago. Among the 16 local fighters to feature in the 12 bouts on the evening card are Shenae Barker vs Keshama Jane.
Barker (26, 87kg) who works at QRC Tai Tokerau, is a former bodybuilder who loves watersports and horse riding, and said she wanted to tick boxing off her bucket list; while opponent, Jane (40, 80kg), a "fulltime mum and part-time aspiring film-maker", said she was climbing between the ropes because "it's a great cause and I'm having a mid-life crisis".
The event is again being run by Certified Builders Bay of Islands Far North head honcho Mark Todd, who had decided to create a community event which would both promote his business and benefit a local charity (a stipulation being all money must stay in the Far North/ BOI area.) Written applications were considered before the nominated recipient was voted for by the event's committee members.
The first event in 2012 for Steel and Pink Pilates raised $7000, the second in 2013 for St John raised $12,000, the 2014 event brought in over $15,000 for the Coastguard, with no event held in 2015.
This year's recipient, Bald Angels, is a registered NZ Charitable Trust which exists to raise essential funds and support other agencies to improve all aspects of child and youth health throughout Northland.
All of the organisation and running of this event will be done by volunteers from Certified Builders and the Bald Angels.
Many local businesses getting behind the event have donated money or products and services at significantly lower than the going rate so organisers can maximise the proceeds for the recipient charity.